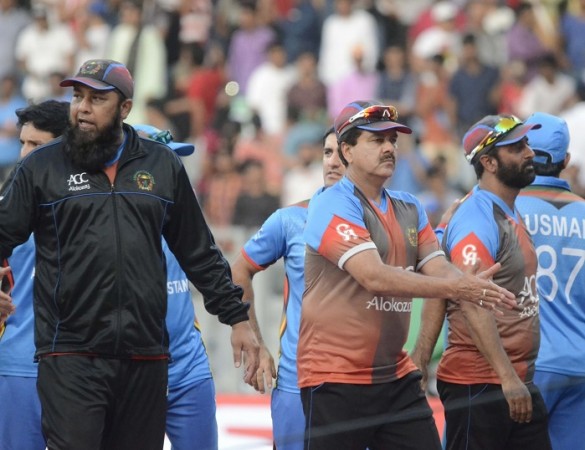 Former Pakistan captain Inzamam-ul-Haq resigned as head coach of the Afghanistan Cricket team on Monday, and has also taken up the role of chief selector of the Pakistan Cricket Board (PCB), which was offered to him a few days ago by PCB Chairman Shaharyar Khan.
Inzamam helped Afghanistan reach the Super 10 stage of the ICC World T20 2016. They also went on to defeat the eventual champions West Indies in their last game of the group stage.
The PCB chief had called the Afghanistan Cricket Board chairman and requested him to release Inzamam so he can don the new hat in Pakistan.
"Pakistan Cricket Board Chairman Shahryar Khan called the Afghan cricket board chief, Shafiq Stanikzai, and requested to release the batting great Inzamam-ul-Haq from his contract," Afghanistan cricket board spokesman Farid Hotak was quoted as saying by Cricket Australia, citing AFP.
PCB is also in search of a new coach as Waqar Younis had resigned earlier this month. Shaharyar Khan believes the former Pakistan captain will be able to help them look for a new coach.
"Shaharyar has offered Inzamam the chief selector's position and also agreed to some points raised by the former captain who is now head coach of the Afghanistan team," a PCB official was quoted as saying by PTI.
"Inzamam has also asked for time so that he can speak to the Afghanistan cricket officials and reach an amicable agreement with them as he does not want to leave them in acrimonious circumstances."
Rumours suggest that former Australian cricketers Dean Jones and Tom Moody are being considered for the role of the coach of Pakistan.