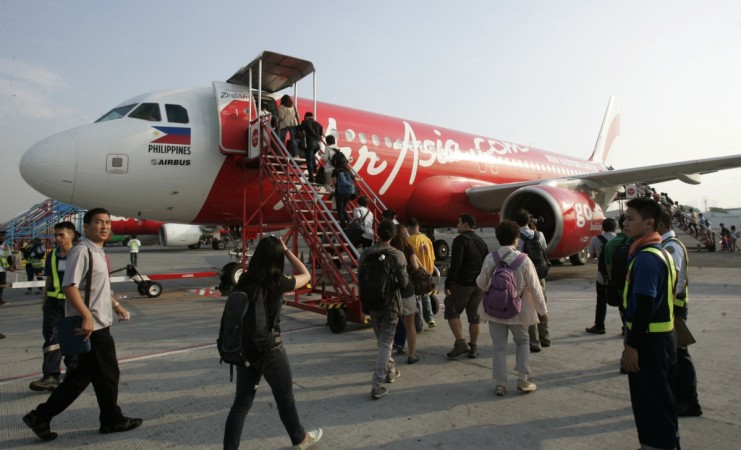 The investors of AirAsia India, subsidiary of Malaysia-based AirAsia, have planned to infuse Rs. 234 crore in the airline. The airline is planning to expand its footprint in the country and is preparing to launch international operations as well.
On June 14, the airline's board had approved the issue of fresh shares to Tata Sons and AirAsia Malaysia (the two owners), Business Standard quoted the airline's filing with the corporate affairs ministry as saying.
However, the latest round of infusion is yet to take place and is subject to the AirAsia board increasing their authorised share capital of the company to Rs. 550 crore. Authorised share capital refers to the maximum amount a company can raise through the issue of shares.
On June 15, the civil aviation ministry unveiled the new civil aviation policy. Under the new policy, the aviation ministry scrapped one portion of contentious 5/20 rule. New airlines such as Vistara and AirAsia India will now be allowed to operate on international sectors if they have at least 20 aircraft in their fleets respectively.
Earlier in June, the founder of AirAsia, Tony Fernandes had acquired overseas citizenship of India. This gives the Malaysian citizen a status on par with NRIs when it comes to accessing financial and economic benefits, multiple entries into India and multi-purpose visa, aside from accruing financial and economic benefits.
AirAsia in India last month, recorded 86.8 percent passenger load factor when compared to 84.8 percent load factor for the month of April 2016. This slight increase was primarily due to the onset of tourist season, according to DGCA data. The airline recorded a market share of 2.2 percent in the Indian domestic civil aviation market during the last five months.
Last month, AirAsia Berhad, Malaysia's low-cost airline, offered 'fly like a superstar' discount on air fares. The promotional offer includes one-way ticket price of Rs. 786 to domestic destinations across India, which would be connected by AirAsia India. In the past too, AirAsia has offered discounted airfares in a bid to attract more passengers.
[1 lakh = 100,000 | 1 crore = 10 million | 100 crore = 1 billion]