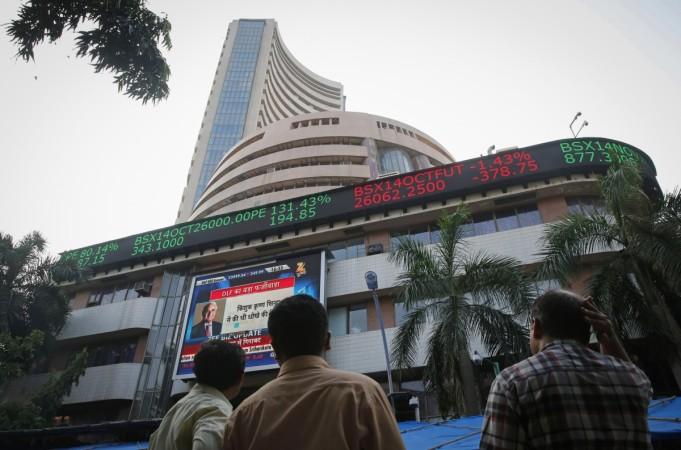 Equity benchmarks were trading about 0.30 percent higher at around 9.55 a.m. on Tuesday, ahead of the second and concluding day of the newly-constituted Monetary Policy Committee's (MPC) meeting.
The MPC will be announcing its decision on policy rates (key interest rates/repo rate) by 2.30 p.m. This is the fourth bi-monthly monetary policy commentary of the current fiscal, the previous being on August 9, 2016.
The BSE Sensex was up about 80 points and trading at 28,329.90, while the NSE Nifty was hovering around the 8,760-mark.
Top Sensex gainers were GAIL (India), ONGC, Hero Motocorp and Wipro while Top Nifty 50 gainers were ONGC, GAIL (India), Tata Power and BPCL.
At its third bi-monthly monetary policy in August, the Reserve Bank of India (RBI) left the policy rate unchanged at 6.5 percent and consequently, the reverse repo rate, at 6 percent.
Rate-sensitive shares such as banks, financials and realty were trading in a narrow range. SBI shares were almost flat at Rs. 255.45, Oberoi Realty was up 1.62 percent at Rs. 297.65 and ICICI Bank was trading 1.33 percent higher at Rs. 255.65.
ICICI Prudential Life Insurance was down 1.39 percent at Rs. 305.50.
On Monday, the BSE Sensex ended with a gain of 377 points, or 1.4 points, with the BSE Bankex ending slightly higher by 1.6 percent on a slew of positive cues.
"Indian equity indices gained significantly backed by short covering ahead of the monetary policy on Tuesday. This being the first policy meet by the RBI governor; market participants will be keenly watching the undertone of the governor. Further the news of Pakistan and Indian NSAs talking to reduce the tension also improved the sentiment, leading to the rally," brokerage Angel Broking said in its pre-markets opening note on Tuesday.