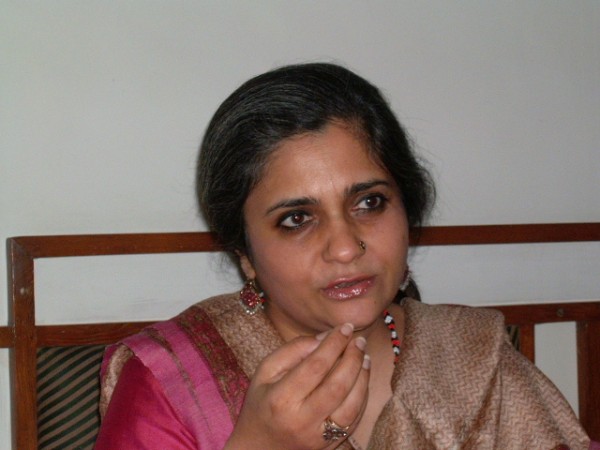 A probe into Foreign Contribution (Regulation) Act, or FCRA, violations of Teesta Setalvad's NGOs unearthed corruption by an official in the Union Ministry of Home Affairs (MHA), reports said on Tuesday. The Central Bureau of Investigation (CBI) has filed a case against an undersecretary of the ministry and a few other unnamed people for issuing FCRA notices to non-government organisations (NGOs) so they could demand financial benefits.
Anand Joshi, undersecretary with the MHA, and the others have been charged under the Prevention of Corruption Act by the Central Bureau of Investigation (CBI). He is said to have arbitrarily issued FCRA notices to NGOs that received foreign funds. The revelation was made after files pertaining to Setalvad's two NGOs went missing. The files were later found and returned to the department. However, the CBI was called in to investigate the matter.
"The MHA could not trace the Sabrang Trust file around March, and the undersecretary was an obvious suspect. That was when officials of the FCRA division chased him and threatened him into handing back the file," a ministry official told the Times of India.
"The accused allegedly obtained bribe from some of these organisations through immovable assets and certain private companies," official sources told the Press Trust of India. The CBI had conducted searches in four locations owned by Joshi, the source added.
He was found in possession of disproportionate assets. "Rs. 7.5 lakh in cash and incriminating documents, including files pertaining to MHA and I&B [information and broadcasting] ministries" were recovered from the locations, the TOI reported.
An undersecretary is not allowed to take files home; only a joint secretary and officials with a higher position can do so, an official told the PTI. However, Joshi had allegedly taken the files away from the offices of the FCRA division.
The absence of the files came to light after the MHA decided to cancel the licence of one of the NGOs, Sabrang Trust, run by Setalvad.