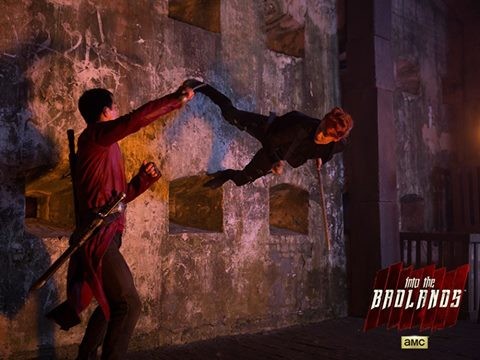 AMC lost its popularity significantly after its hit series "Mad Men" was over. Even though the spin-off series like "The Walking Dead" spin-off "Fear the Walking Dead" and "Breaking Bad" prequel "Better Call Saul" made sure that the channel manages to stay in the lead, viewers were looking forward to a strong original series from the channel.
However, with its critically acclaimed martial arts series "Into the Badlands," AMC topped its fourth-quarter earnings, as reported by Deadline. Even though the later episodes of the series saw a gradual decrease in the number of viewers, the season finale of "Into the Badlands" Season 1 was viewed by about 3.6 million viewers.
Loosely based on Chinese novel "Journey to the West," most of the story of "Into the Badlands" is original and has been praised equally by the fans and critics. Hence, the audiences are undoubtedly eager to know when AMC will come out with Season 2.
There has been no official information regarding the second season of "Into the Badlands" from either AMC or the producers. However, these numbers and revenues are indeed an encouraging sign for them to start the production of the next season.
Earlier, International Business Times India had reported that rumours regarding Season 2 of "Into the Badlands" gained currency when Lesley Goldberg of The Hollywood Reporter tweeted that AMC had been planning to renew the series. Alfred Gough, one of the creators of the series, responded positively to his tweet and hinted that Season 2 might be in the production.
Though the creators don't know whether AMC will green-light "Into the Badlands" Season 2 or not, they have high hopes as Season 1 has been received positively by both fans and critics, with some of them claiming that it is one of the most epic martial arts series in recent times.