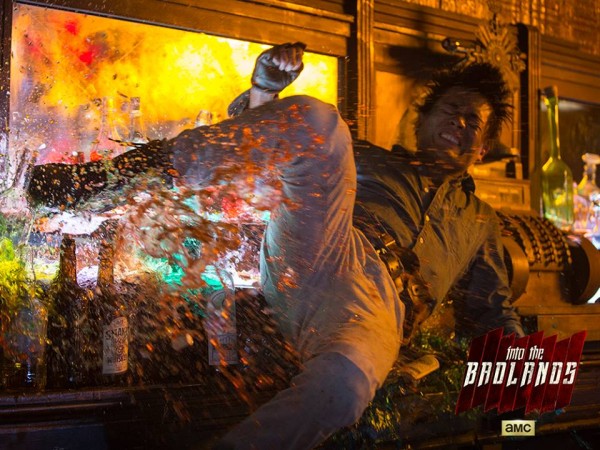 Fans are eagerly waiting for some news regarding AMC's "Into the Badlands" Season 2 since a comment appeared on lead actor Daniel Wu's Facebook page saying the series had been renewed for a second season.
The comment was soon removed and AMC officials said nothing had been decided yet about further seasons of "Into the Badlands." However, the incident clearly hinted that Season 2 was active and AMC was considering it seriously.
The rumour gained currency when recently Lesley Goldberg from The Hollywood Reporter tweeted that AMC has been planning to renew the series. In response to his tweet, Alfred Gough, one of the creators of "Into the Badlands," wrote:
AMC will air 14 originals (scripted & unscripted) in '16. 3 of its 4 rookies from '15 were renewed. The 4th, Into the Badlands, will be, too

— Lesley Goldberg (@Snoodit) January 8, 2016
There it is Badlanders!The first indication! @IntotheBadlands @stephengfung @StaceySher @MilesMillar @danielwuyanzu https://t.co/sJJcfljpWZ — Al Gough (@TheRealAlGough) January 9, 2016
Previously, in a Reddit AMA, Wu had said he "hopes" the show is brought back for a second season, hence confirming the rumours that second season was active.
Gough, along with co-creator Miles Millar, have discussed their plans on how the story will continue once Season 2 is confirmed.
Talking with ComicBook.com, Gough said a person who has a history and career as Sunny's (Daniel Wu) is surely inhibited by a dark and heavy soul, particularly due to the guilt of killing so many people in the past.
"I think Veil does want to believe in the best in Sunny. Even with her doubts and everything Quinn planted, she wants to believe he can change and I think she's the light in his life that can give him hope that he can change," Gough said.
There has no official confirmation from AMC yet, but all the indications are undoubtedly pointing at a second season of the martial arts drama. With other popular shows like "The Walking Dead" and its spin-off, "Fear the Walking Dead," Season 2 of "Into the Badlands" will surely keep the channel on top.