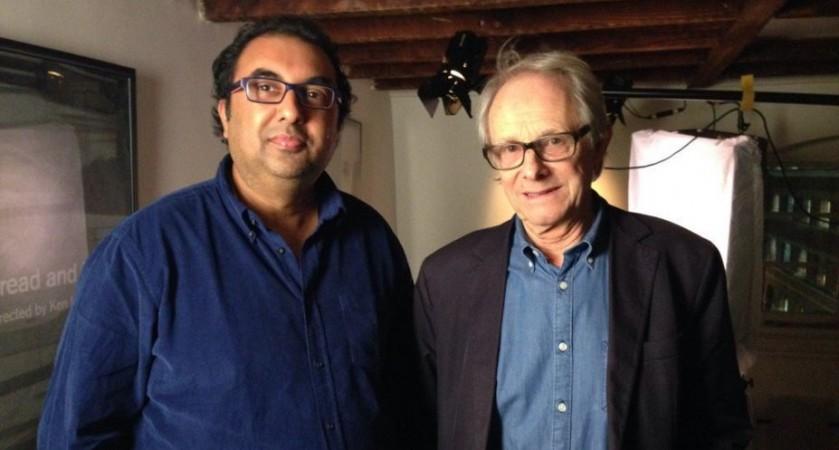 Indian filmmaker, producer, film archivist and restorer Shivendra Singh Dungarpur, who directed the documentary "Celluloid Man," tells International Business Times India, about the preservation and restoration of films in India.
In an exclusive interview with International Business Times, India, Shivendra opened up on his journey from being a Film and Television Institute of India student to becoming a film archivist.
Here are the excerpts from the interview –
International Business Times: You were a film student at the Film and Television Institute of India and later you pursued advertising. What attracted you towards film restoration and archiving?
Shivendra: First of all, I started my career working with Gulzar saab, who is a legendary filmmaker, and it was Gulzar who initiated me to join the Film and Television Institute of India. He said if you want to learn filmmaking, then you should join FTII. Not many people know that, after finishing in 1994, I started my film career. In fact, I started shooting a feature film and A. R. Rahman was being launched in the Hindi film industry through that film. That film had Sanjay, Karisma Kapoor, Rani Mukherji, and Sriram Raghavan and I were writing the script together. Things did not happen the right way when the film got shelved and for many years I was out of a job.
Making advertising film is also like making a film. After all, advertising is also making small stories in a film. So I never moved out of making films, because I am a filmmaker who is making films in a different medium. Then in 2012, I made a film "Celluloid Man," which was a documentary on a film archive. What was important while making that film in 2012 was that I understood while making that documentary that how much of heritage India has lost, how many films we have lost because of the terrible conditions of all our films. That made me think that as a filmmaker we are engrossed in making film we forget sometimes how important it is to be preserved.
IBT: Why do you think film preservation is important?
Shivendra: If we do not know why we preserve films, we will not know where we came from. What is film? It reflects the culture; it reflects the period and who we are, the human race. The film is a document of the time we live in. We preserve so many things, but what about preserving the human time in the film. So film reflects the culture, the document and the time we live in, it is who we are and that is why film preservation is important.
IBT: How much of the film heritage our industry has lost and does this happen worldwide? What according to you are the reasons behind this?
Shivendra: We make 17,000 silent films in India and we have about five to six complete films and about 15 fragments, so you can say we lost about 95 percent of our film heritage. As far as the other heritage is concerned, by the time the National Archive of India was set up in 1964 we had lost 70 to 80 percent of the film heritage. You must remember, world over there has been tremendous loss of silent films because most of the films were made on cellulose nitrate. Cellulose nitrate was very easy to catch fire and many of the film got lost in the fire, but India has lost much more than most of the other countries and the reason being, we do not have a tradition of actual preservation. We do not preserve anything and forget about the films, we do not preserve our monuments.
So this workshop will help us to understand our cultural heritage and also why it is necessary to preserve our film heritage.
IBT: How many films have you restored until now and how does it help the film industry?
Shivendra: I have worked closely with Martin Scorsese in World Cinema project to restore Uday Shankar's "Kalpana" (1948). I am also a part of a restoration of the film called "Nidhanaya," which is a Sri Lankan film by Dr. Lester James Peries. And I am also a donor of a silent film "The Lodger: A Story of the London Fog" by Alfred Hitchcock. So I have been involved in the restoration of these films and I hope I will be able to restore some of the most important Indian films.
IBT: You have a partnership with the National Film Archive of India in association with Viacom18; tell us more about it.
Shivendra: The film heritage foundation did the first ever workshop in 2015 and the emphasis of that workshop was to bring awareness of the film preservation in India. When we have planned to do the second workshop this year, we wanted to do it as the National Film Archive of India, because it is the largest film archive in India, which houses films from all different spaces. We wanted to come and help the film archive rebuild the infrastructure and create new ways of looking at preservation. And in order to do this workshop we got the support of Viacom18 that helped us to build our film preservation workshop.
IBT: How do you think the 10-day workshop will help film restoration?
Shivendra: This workshop will not only help film restoration, but it will also help film preservation. This workshop we are emphasising on film conservation, poster, and photographs. This workshop will deal with looking after material, we have and how to preserve and converse them.
IBT: Have you received support from the film industry about archiving and films restoration?
Shivendra: The first workshop we had Amitabh Bachchan as the brand ambassador. We have received scholarships from Farhan Akhtar, Aamir Khan, Anurag Kashyap, Kiran Rao, Sidharth Roy Kapur, Amitabh and Jaya Bachchan, so have the film industry support, but the most important from the film industry is Viacom18, who supported us in a big way.
In the second workshop, we got producer Manish Mundra and Kodak to give us scholarship, but again this year Viacom18 came as a big supporter and partner.