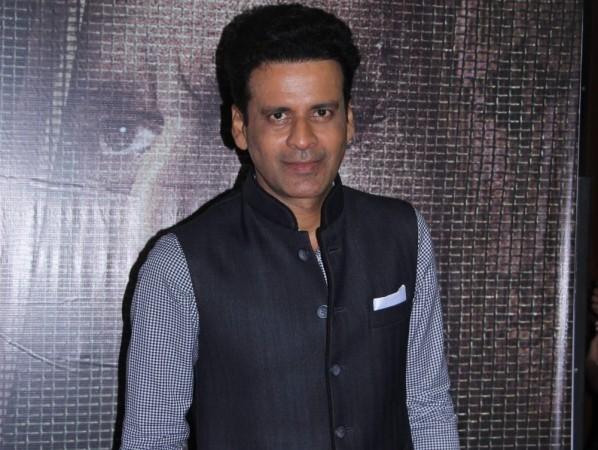 National Award-winning actor Manoj Bajpayee, who started his film career as a character actor, has come a long way in Bollywood. In his career spanning nearly 20 years, Manoj has acted in different mediums and won several acting honours.
Manoj, whose performance in "Aligarh" as a gay professor won him critical acclaim, plays the role of a traffic constable in Rajesh Pillai's "Traffic," which opened in theatres on Friday.
In an exclusive telephonic interview with International Business Times India, the 47-year-old actor spoke about his role, the three Khans of Bollywood and why box office collection should not be used to measure a film's success.
Here are the edited excerpts from the interview:
International Business Times: In an interview, you had said you limit your work, so what pushed you to take Rajesh Pillai's movie?
Manoj: It's the film in general and the role of a traffic constable, who is looking for redemption through this journey that he is on. That one line about the traffic constable completely fascinated me about the movie.
IBT: How did you prepare for the role?
Manoj: Every role takes time. At least 10-15 days of work to understand the role and do some research and that is the usual process for an actor. There are certain crafts involved and certain exercise involved, which you try to do as an actor, so all these things apply when you prepare for the role.
IBT: The original film (Malayalam version) got critical appreciation. Do you think the Hindi version will be able to create the same magic?
Manoj: I think so. I am quite confident that it will get appreciation from each and everyone who will watch the film and the film will be liked by people of all age groups. It's a very emotional film and also a thriller, so all these makes for great ingredients for a mainstream cinema.
IBT: Tell us about the "Green Corridor" system and how is "Traffic" team planning to promote it?
Manoj: The "Green Corridor" initiative has just come up and at the same time "Traffic" is releasing, so it becomes very very special for us that we are promoting the film. I keep talking about the two operations to the general people and make them aware of the difficulties all the people face while transplanting an organ. So this initiative has come up at the right time when actually all those cities have become so congested that transferring a patient from home to hospital or transporting organ from one city to another has become quite a difficult task. And to keep the organ alive is the most difficult part, so unless and until each and everybody cooperates, it becomes difficult to support the initiative.
Transporting an organ from one city to another by road has become difficult now and when you watch the movie, you become aware that there are lives at stake and it needs cooperation from everybody. "Traffic" film will make them aware of the difficulties of an organ transplant faces.
IBT: Do you think box office success is important for a film?
Not at all, it is a very sad part that even media has joined the band in talking about the box office collection and deciding the fate of the movie on the basis of its collection. It's disastrous for a creative medium like cinema. There are many films, which haven't done well at the box office, but are called cult movies now, so does that mean that they are bad films? Its high time media stops talking about the collection and actors, directors should stop making films thinking about the collection. In fact, it is the business of the producer and distributors. One cannot decide about the quality of a film based on Rs. 100 crore or Rs. 200 crore collection.
IBT: We have never seen you in an out-n-out commercial hero role. Why is it so?
Manoj: I don't think anybody offers me that kind of role. They used to offer me in the beginning, 18 years back. They used to offer me the commercial hero and commercial villain roles, but I said no to it because I always wanted to be a part of films that I do now. If you look at the work, you will get an idea of what kind of films I did and what kind of films I wanted for myself for my life.
IBT: What aspects do you look at before you decide to take up a role?
It's very organic. It has to have a good story, great character and great director. It doesn't matter to me whether the director is new or old, but the story and character should be good.
IBT: There is news of a special screening of "Traffic" for three Khans. Do you think you will be able to bring them together under one roof?
Manoj: Fox and Endemol are trying and I hope they become successful and just hope that Shah Rukh, Salman and Aamir are free at one time. And if the news is true, then I will be the happiest because these three Khans are like the three pillars of the industry. They are like half of the industry.
IBT: Bollywood has now started to accept character actors as lead. What changes you have seen since the start of your career?
Manoj: When I started my career, I used to stick to story oriented and content driven films and I had to sacrifice a lot. I have to wait for months and months without any bank balance without a home of my own. By rejecting those commercial roles I was not doing any favour to myself, but I knew that this is the kind of cinema I want to be a part of. Slowly and steadily, the acceptance of Manoj Bajpayee somewhere triggered a point where the industry opened up to actors like me, Kay Kay Menon, Irrfan Khan or Nawazuddin Siddiqui. You know somewhere all those films I have done, some of them have done good business and they have been appreciated. And the new directors have started coming in. They started seeing hopes in the films that I venture into like Ram Gopal Varma did. Ram Gopal Varma is an evolutionary director; he is somebody who inspired so many people.
IBT: You have starred in TV series, short films and movies. How are you planning to expand your horizon as an actor?
Manoj: I am ready to do anything, I have done short films, I have done theatre and I am open to doing television as well. Actors should not be limited to one medium. They get great content at any medium they should go ahead and try it out.
IBT: Any plans of directing a movie in future?
Manoj: No, not at all. I am an actor and will stick to acting only.