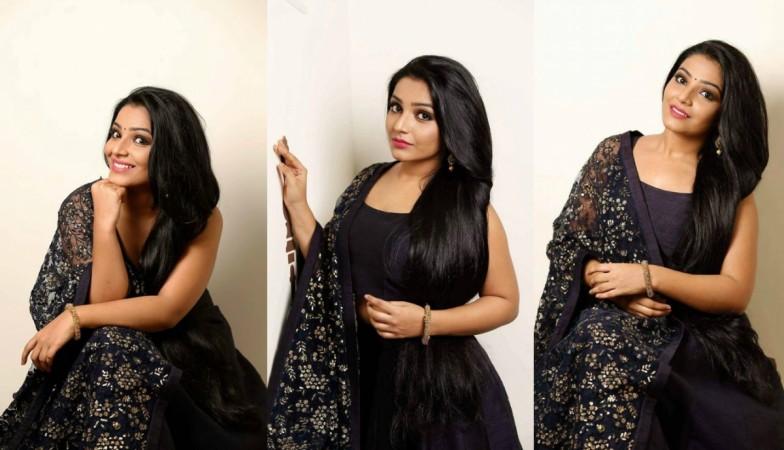 Rajisha Vijayan has been receiving congratulatory messages ever since Kerala Cultural Affairs Minister AK Balan announced her name as the winner of the 47th Kerala State Film Award for the Best Actress category. The young Malayalam actress has won the prestigious award for her debut movie -- Anuraga Karikkin Vellam.
Check: Kerala state film awards 2016 full winners' list || Read: Anuraga Karikkin Vellam review ||
In an interview with International Business Times, India, two days after the declaration of the awards, when she was in a relaxed mode, Rajisha Vijayan opened up on how she feels on the unexpected twists and turns in her life, her future plans and a lot more.
Here is an excerpt of the conversation with Rajisha Vijayan:
International Business Times, India: A cliché question, but you know it's customary to ask as you have won state award for your debut movie.
Rajisha: Ok, so the question would be 'What did you feel after winning the award?' right? [tired voice] It's good that everyone is asking this, but I think I have been repeatedly answering this question to everyone for the past two days, and I was actually in a doubt thinking if those were the actual feelings I had then.
Basically, I was shocked. I was completely clueless about what was going on. Even days before the award declaration, all I wanted was to hear Vinayakan chettan's name in the best actor category. It was a channel that informed about me in the final list of state award. That's when I realised that the producers had even sent my name for it. None of the crew members told me about it, and I never thought of asking about it too. When I heard Vinayakan chettan's name, I was super excited, but immediately upon hearing my name, I was paralysed, literally. I didn't even get time to think or register it in my mind. See, in a way, it was good that it all came as a surprise.
All the credit goes to Khalid Rahman, who could make me act each scene, and the entire team of Anuraga Karikkin Vellam.
IBTimes, India: Now, it's been two days...
Rajisha: Though I was answering calls and questions of media, it took time for me to register it in my mind. Yes, now I understand its gravity, and realise that it is not just some award, it is a state award, a great honour and big deal. Since, I was not having shoot today, I could think about it and talk to you in a very relaxed way.
IBTimes, India: Imagine Anuraga Karikkin Vellam was not released this year, then who do you think was eligible for the state award best actress category?
Rajisha: See, if it was some award show that considers just commercial movies, then I could name a deserving artiste, but for state awards, there are a lot of parallel movies to be considered for the competition than the ones released in theatres. As long as I haven't watched such movies, it will be very wrong if I suggest the name of someone from commercial movies. For that reason alone, I cannot say an answer.
I have heard Rima Kallingal and Surabhi Lakshmi have done good job in their movies, but since I haven't watch the films, no comments.
IBTimes, India: So, could you name someone in the commercial movies' category?
Rajisha: In the movies I have watched this year, there are many good performers. I really liked Aparna Balamurali's performance in Maheshinte Prathikaram. Even Sai Pallavi and Vedhika have done justice to their job in Kali and James and Alice, respectively. I haven't seen Puthiya Niyamam, but I have heard Nayantara was also good in it. For supporting actress category, I like Rohini ma'am in Guppy and Action Hero Biju, and Anusree in Maheshinte Prathikaram.
IBTimes, India: Now, after winning a state award, do you think acting would be a challenging task with a lot of expectation from the audience?
Rajisha: I didn't act in Anuraga Karikkin Vellam for any award. All I wanted was to prove my talent in acting. And winning an award for that role was totally unexpected. I don't want to consider it as a burden. An actor should never fear about acting, these awards are not given to scare us about something, instead it should be a pushing factor. We might not be able to deliver 100 percent good performance every time, in such cases, these awards will surely motivate us. Also, it might help in getting good movies in future. So, I would like to think of the state award as a blessing in my life.
Also, its the right time for me to be courageous enough in experimenting new roles. I might fail, people don't taste success in all their life, but I would like to prove that my career shift was a good decision.
I hope the audience will consider me as a newbie, because I am still in the process of learning. The three movies I have committed so far were finalised only after thinking n number of times whether I should pick it up or not, and I will surely continue the procedure in future as well.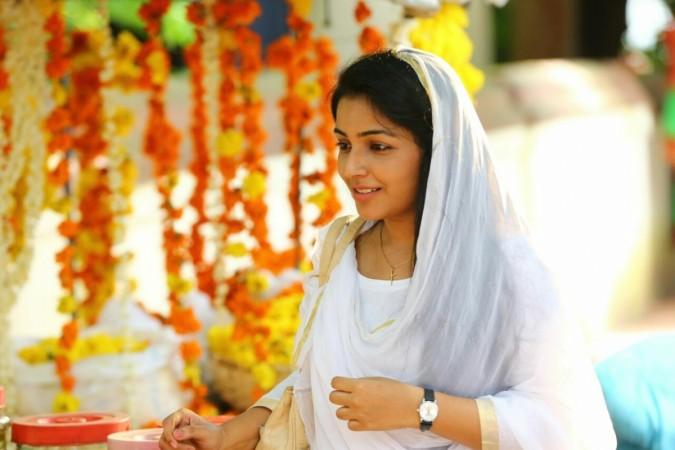 IBTimes, India: What can we expect from your upcoming movie Georgettan's Pooram with Dileep?
Rajisha: Georgettan's Pooram is a complete family entertainer with enough sentimental and comedy elements. I play Merlin, whose parents desire to see her become a nun. She is very soft-spoken, strong and bold girl, but she has an identity conflict. Dileepettan's character falls in love with her. Note the point, Merlin is not going behind him, instead he is behind her unlike what Eli did. I was actually struggling to portray her as she is completely different to Eli, who never got a chance to keep her mouth shut.
IBTimes, India: About your upcoming movies, marriage plans?
Rajisha: Currently, I am working with Vineeth Sreenivasan in Oru Cinemakkaran. I think it is too early to reveal what the movie is about. As of now, I haven't committed to any other projects, and would like to go one at a time. Georgettan's Pooram will be released this month.
I have just started my acting career, so no plans to get married in the near future.