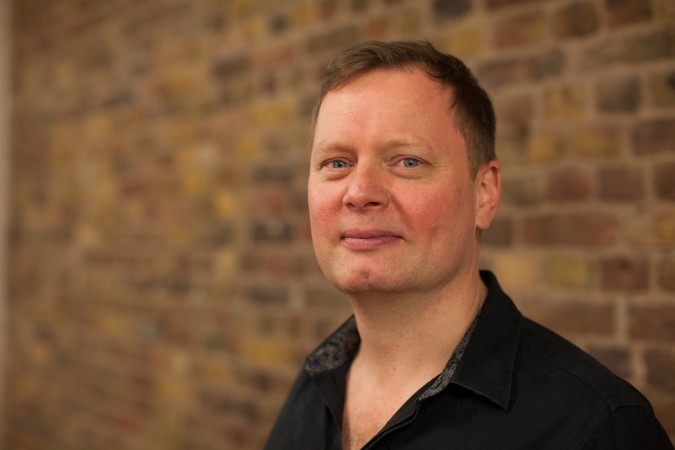 India has witnessed the most unprecedented growth in its animation industry. The country is said to have good potential for the growth of the animation industry. But the 'level of animation' becomes the main obstacle on its way, as said by John Harvey.
With a background in both traditional animation and visual effects supervision, John Harvey is the Creative Director for Prime Focus Animation. He has been instrumental in setting up and establishing the Animation Division of Prime Focus World globally. He has overseen the successful delivery of 61 x 22 minute episodes of full CG animation for LEGO Legends of Chima and Nexo Knights – as well as the 75 min CG film LEGO Friends Girlz 4 Life. He is currently in charge of two more series of Nexo Knights as well as a number of other projects.
Prime Focus Studio was the exclusive Animation and 3D partner for Chaar Sahibzaade: The Rise of Bhanda Singh Bahadur that documents on the history of Sikh community. A team of 400 animation artists from Prime Focus's Mumbai and London office put their effort to design the film shot by shot.
In an exclusive conversation with International Business Times India, John Harvey opens up about the future aspect of animation in India and his collaboration with Chaar Sahibzaade: The Rise of Banda Singh Bahadur.
Here are the edited excerpts from the interview:
International Business Times: When did your interest in animation begin?
I was lucky enough to be around for a truly life changing film. Star Wars. My interest grew from there. I couldn't get enough of stop frame and the art behind it. Bringing objects to life using this technique was made for my inquisitive young mind.
IBT: Talking about Chaar Sahibzaade, how long did you work on this project?
The projects ran for over 18 months and we were involved from the early script development stages.
IBT: What are the challenges that you faced during the making of Chaar Sahibzaade?
The enormity of the film was the most daunting aspect - the sheer number of characters, sets, crowds, costumes, fx, etc. It was also longer than most other animated films, which tend to run at 85mins. This film is 125mins.
IBT: India is yet to make a mark in the animation field. What do you think is the biggest obstacle in the growth of Indian animation?
The biggest stumbling block is the level of animation required to reach the international standard. This is the standard set by the likes of Dreamworks, Pixar etc. This can only be achieved through investment in people. At our studio we take great care to make sure crews are fully briefed before projects begin. We also invest time in educating the crew on the latest styles and techniques. One thing I will always advocate is understanding traditional techniques as a grounding.
IBT: What are your thoughts on the use of 3D in animation films?
Like everything in films it is a tool and can be used well or badly. I am personally a fan as in my opinion it only compliments the storytelling and I believe that even on more gentle films it is a feature.
IBT: Is there any dream project you want to work on in the future?
With every film we raise the game - both in terms of expectations and delivery. Every project is a challenge and finding the solutions is what I enjoy most. I am very keen on achieving higher levels of animation and lighting as I firmly believe that the market for CG films is only growing and we are placing ourselves as one of the major players. And like every good animator I want to make my own film. Watch this space.
IBT: How do you see animation changing in the near future in Bollywood and Hollywood?
I see Bollywood animation growing as we see more success in the field. I think the future will be more localized animation such as 'Chaar Sahibzaade: Rise of Banda Singh Bahadur', with themes more specifically aimed at the Indian market. The market is vast and it is the perfect medium for both entertainment and education. Not many mediums can deal with sensitive issues the way animation can.
IBT: Do you have any upcoming project we should look out for?
We made an announcement about a new animated feature titled 'Here Comes The Grump' at AFM this year – a co-production with Anima Estudios, the largest and most prestigious animation studio in South America. Several other projects are in production.
IBT: Any final words of wisdom for all the aspiring animators out there?
Stick with it. There are not many jobs in this world that in one moment will have you tearing your hair out and the next feeling so proud of what you have achieved. There is a feeling like no other in bringing something to life.