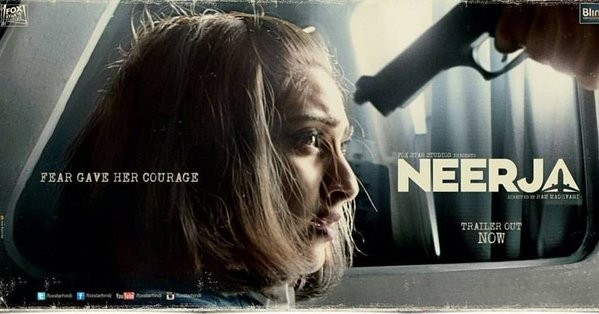 After impressing critics with her performance in "Prem Ratan Dhan Payo," Sonam Kapoor will be back on the silver screen with a challenging role in biopic "Neerja". Sonam portrays the character of flight attendant Neerja Bhanot, who was shot dead by terrorists on Sept. 5, 1986.
In an exclusive interview with International Business Times, India, Sonam opened up on why she signed the film and what challenges she faced while working on the biopic.
Here are the excerpts from the interview –
International Business Times: Why is Neerja so special to you?
Sonam: It is a very difficult question. "Neerja" is special because you can only aspire to have qualities like she did and to portray that character was an honour for me.
IBT: You said you did not know much about the topic before signing the film; so what made you take up the project?
Sonam: I think no one knew about Neerja Bhanot, so when I heard the story I immediately agreed to do the film. The makers said that they are making a film on this girl and after some research, I called them and said that I want to do this film.
IBT: What kind of research did you do for the film?
Sonam: I did a lot of research, starting from online media. I also spoke to her parents, brothers and family members. For any biopic, you need to work very hard and Neerja is no different.
IBT: How would you describe Neerja as a person and how difficult was it to portray her character?
Sonam: Neerja is an extremely principled girl with the most amazing characteristics. She had the presence of mind, the compassion, and the kindness to take care of other people and not herself.
IBT: How challenging was it for you to shoot the film given that it was shot in an airplane (created by the team)?
Sonam: It was challenging because it actually puts you in the mood. The whole film itself was challenging because you have to work very hard and it was emotionally, physically and mentally draining, but it is a part of your job and the end result has to be honest and good so that the journey is what it is supposed to be.
IBT: Since you played her character on-screen, tell us about the similarities between Neerja Bhanot and Sonam Kapoor.
Sonam: I think it's very disrespectful of me to compare myself with Neerja. I have put her up on a pedestal, so I don't think it's fair to do that.
IBT: The tagline of the film is "Fear gave her courage"; so what is your biggest fear?
Sonam: I have lots of fears, but right now, my biggest fear is my parents.
IBT: You met Neerja's family. How was the experience and what were their thoughts on the movie?
Sonam: It was great. It was the most beautiful experience because there was a lot of respect and emotional energy I got from them. Her family also gave us a lot of blessings to make this film.
Neerja's mother (Rama Bhanot) called me laado (darling daughter) and her brother Akhil Bhanot gave me the best compliment. He said that in certain parts, I look exactly her like and sound exactly her like.
IBT: Have you read the letter from the hijacked plane's pilot's daughter and the other 200 letters from the survivors of the Pan Am Flight 73?
Sonam: Yes, she sent it to me on my Facebook fan club and I have it with me. But I haven't read other letters from the survivors. Actually, I haven't got the chance to read all the letters, but I read that pilot's daughter's letter because she posted it on my Facebook page. It's a very long letter and it's beautiful. She spoke about how her father never ever spoke to the press, but if they wanted to speak about Neerja, he would always speak about her because he had so much respect for her.
IBT: Shekhar Ravjiani is making his acting debut with a cameo in Neerja. How was it working with him?
Sonam: It was fun working with him and we shared a good bond on the sets of the film.
IBT: Did you give him tips on acting?
Sonam: Not at all. He was very good with what he had to do.
IBT: This is the first time you are working with Shabana Azmi. How was it sharing screen-space with her?
Sonam: It was one of my best experiences so far. She is a brilliant actress and it was really good working with her. If it get to become Shabana Azmi when I grow up I would love to.
IBT: You have played almost all kinds of roles. As an actor, how do you prepare yourself to play such diverse roles?
Sonam: Workshops, hard work and always listen to what your directors have to say.
IBT: Which character do you relate to the most and what kind of role would you want to play in the near future?
Sonam: I think Mili from the movie "Khoobsoorat" is the most relatable, because I just think that she is like all of us. She has all the qualities that I would want in real life. But Neerja is someone I aspire to be like.
IBT: Tell us about your brother Harshvardhan Kapoor's acting debut.
Sonam: "Mirziya" is going to release this May, Rakeysh Omprakash Mehra is directing it and I am very excited for his debut.
IBT: When will we see Sonam and Anil Kapoor on the silver screen together?
Sonam: Very long time. Actually, waiting for the right script to work with him, so it could take a while.