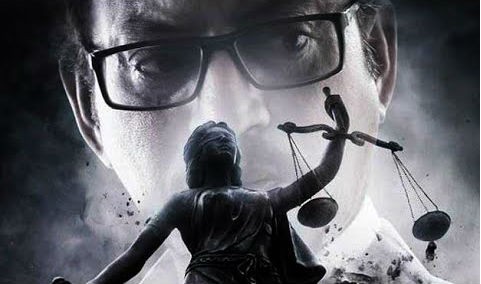 Director Meghna Gulzar, who is all set for the release of her film "Talvar", shares her experience working with Bollywood actors Irrfan Khan, Konkona Sen Sharma and Neeraj Kabi. In an interview with IBTimes, Meghna reveals why she decided to change the movie title and what she is planning after "Talvar".
Here are excerpts from the interview –
Why did you choose to make a movie on Aarushi Talwar murder case?
Vishal (Bhardwaj) actually suggested this idea to me and I found the story very very compelling after doing the research.
So how did you decide on the cast? Tell us about your experience working with them...
Before a movie is made, you start seeing your characters and thankfully, for us we didn't have to approach too many actors as Irrfan Khan, Konkona Sen Sharma and Neeraj Kabi readily agreed to do the film.
Working with these actors was a privileged; we shared that energy on the set. They are such talented actors and experts in their work. So for me it was a privilege to work with them.
What kind of research did you do for the film; did you follow the case?
It was a very high profile case and it was very difficult to ignore it that time. And the media covered everything that was available in the public domain about the case, including the article, interviews and also the coverage of the case. And finally, once we had our material written we had to just take a look at the websites beyond the written work. We also went and met all the people related to the case, including the investigators and family members, just to see if there is any other dimension on any more insight that people had.
Why did you change the title of the film from "Nyodda" to "Talvar"?
The film is registered as "Talvar". Though we named it "Nyodda" later, it was changed to "Talvar" again. Actually, the film goes through varied processes and it is a constantly evolving process. Several things change, including the dialogues, circumstances change, the way you treat your film change and since Noida is such an integral part we kept that title for some time. But when we saw the first cut of the film everyone was of the opinion that "Talvar" would be a better title for the film.
Do you have any plans to hold a special screening for the Talwar family since the movie is based on the events that took place in their lives?
I think the people, Aarushi's parents are in jail, so it will be difficult to show them the film. But if it is possible in anyway, then we would be glad to show them. Actually, a member of the family, who is a journalist, has seen it at Toronto Film Festival and she has also written about it.
What were you doing post your last release "Dus Kahaniyaan", which was released in 2007?
Raising my son
Since "Dus Kahaniyaan" did not do well, how positive are you about "Talvar"?
I don't think that the performance of a film released seven years ago is going to affect my film that is releasing seven years later. Also, there is a difference between both the movies.
"Rahasya" movie was also loosely based on Aarushi Talwar's murder case...
There has been confusing reports on that claim that Rahasya was based on that case, so I really don't know about it.
What next?
I have couple of ideas, which I am working on them already. But I will wait for "Talvar" release and take some time off.