Rajeev Dwivedi, the founder and CEO of Live Pixel Technologies, says that Dandi Kutir- the Gandhi Museum in Gandhinagar, Gujarat was a challenging project, as it was the first of its kind in the world and several technologies went into it.
Rajeev Dwivedi is the head of the Mumbai-based state-of-the-art digital multimedia, IT and entertainment house, which offers a one-stop-shop production facility in film, video, audio, and multimedia content development. He also runs a magazine called Animation today. He is the man behind colorization of 1960 classic Mughal-e-Azam.
In an exclusive interview to International Business Times India, Rajeev Dwivedi spoke about restoration, colorization, VFX, 2D and 3D animation. Here are the excerpts from the interview.
Being an MSc graduate, how did you get into media and Technology?
I accidentally got into them by introducing colours technology, which I started in 2003. Indian classic Mughal-e-Azam was my first project. Today, I have produced game services and more than 90 documentaries and feature films worldwide.
You said you are working on international projects. Can you detail some of them?
I am mostly working with European countries, as I have been busy with world war documentaries for the last four years. The year 2018 marks the 100 years of the First World War, which took place between 1914 and 1918. Many broadcasters want to showcase the conditions during this war. I have also worked on Laurel and Hardy and Sherlock Holmes series. I am busy with few other projects from America, Australia and Russia.
As far as India (is concerned), the market is not picking up. When it comes to broadcasting content on TV, the people in India don't want serious content. They are probably interested in family drama. We are in to serious content. Hence, we are working globally and our content is broadcast on various TV channels and in theatres in several countries.
You have done the interior designing of Dandi Kutir in Gandhinagar, Gujarat. What would you like to tell us about it?
The museum was a very challenging project, as it was the first of its kind in the world. It has got various technologies set up inside it. We have done 3D mapping, 360 degree, virtual reality, holography, transparent screen, water projection, and laser programming. It is basically an immersive, interactive and engaging museum.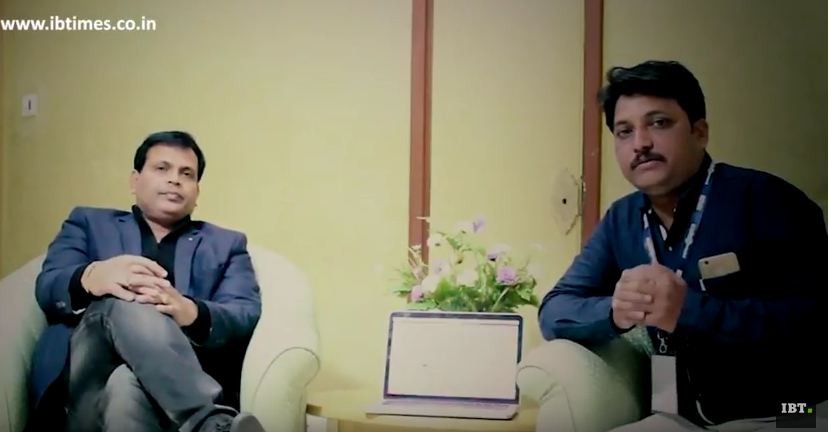 It is a high tech museum on Mahatma Gandhi. Since it involved several technologies, there were many testing challenges and creating the content was one among the biggest challenges.