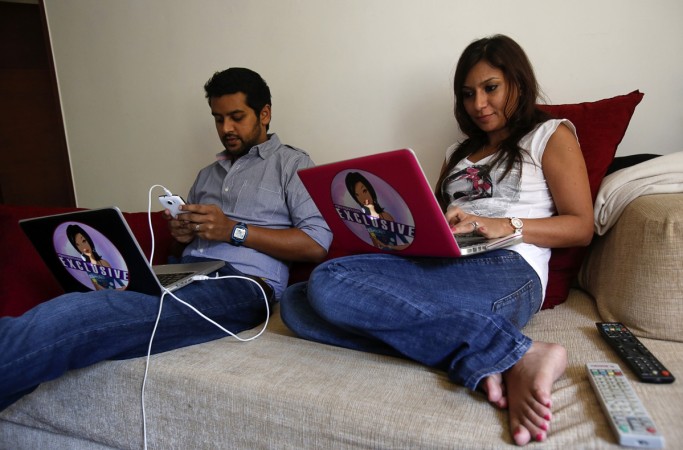 If all Indians had access to internet, the country's GDP would increase by an extra $1 trillion by 2020, according to a study prepared for Facebook by PricewaterhouseCoopers (PwC). With 462 million people already connected to the net in the country, the barrier for its 100 percent coverage is mostly the cost factor, and not the infrastructure, it noted.
Nine-tenth of the people in the world lived in places which had the infrastructure, but the cost to adopt the internet was expensive, noted the Guardian. It cited the report as saying that 66 percent of people found it "unaffordable" to opt for a 500 MB data plan if it cost more than 5 percent of their monthly income.
Analysing PwC statistics, Indiaspend reports, that an accessible data plan in India could be lowered to Rs. 34, from, say, an existing tariff plan of Rs. 100. It added that four of five people then could afford internet in the country. However, lack of infrastructure in the country also remains a concern, with a $2.9 billion government plan to connect 2.5 lakh village panchayats running three years behind schedule.
Despite 39 percent (462 million) population in the country having access to internet, only 2 percent can afford to watch a standard definition video per day. The numbers fall below one percent when the video quality increases to high definition, said the data-journalism website.
Meanwhile, the Guardian, noted that improvement of existing technology, or simply transferring existing technology to developing countries, could help bring the internet costs down. Migration from 2G internet to 3G or 4G, as an example, will free expensive mobile spectrum and bring down the cost. However, such an exercise involves the upfront cost of buying a smartphone by an end user and telecom companies making the switch.
Facebook has from the beginning pushed for partnering with telecos in developing country offering low-cost internet access under its Internet.org campaign. This mechanism, PwC's leading consultant Jonathan Tate notes, is in everybody's long term interest. Access to internet, and specially its last-mile connectivity, will be achieved but with requisite "disruptive" technological investments from companies like Facebook, Google and others, highlights the report.
A 100 percent connectivity world over is also expected to push the global economy by $6.7 trillion by 2020, with one-third of it coming from India and China. The World Bank data revealed India's economy crossed the $2 trillion mark in 2014 for the first time. The same year, the global GDP was $77.96 trillion.