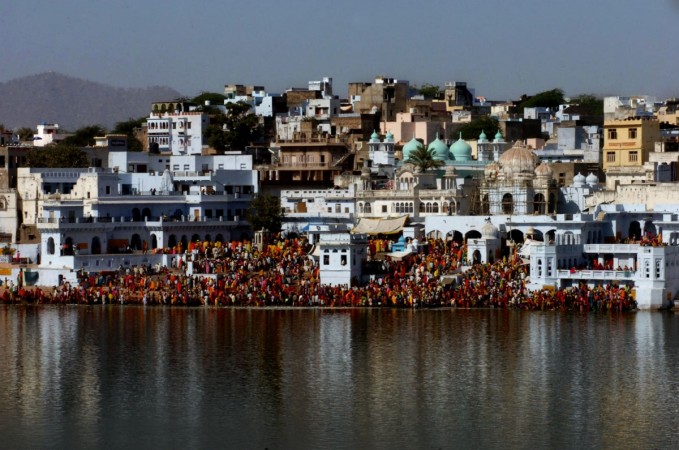 International tourists in Rajasthan's Pushkar area were allegedly attacked by local goons Monday. Among the four victims, one of the women alleged that she had also been molested while her male companion was hit on the head with a stone, reports said Tuesday.
The couples had hired scooters Monday to explore the Aravalli hills and other areas in Pushkar, where they had checked into a hotel Saturday. The attack took place near the Ajaypal temple in the evening. One of the women was allegedly molested and her clothes were torn off. When her male companion intervened, he was hit on the head; he has gone through a CT scan. The woman had called the owner of the hotel they were staying at for help after the attack, the Times of India reported. They were then taken to a private hospital.
"When they reached near Ajaypal temple, four-five local goons who were consuming liquor there tried to talk to them. But after they refused, the goons chased them and attacked one of the ladies," Ajmer Superintendent of Police Nitindeep Bulgam was quoted as saying by the Hindustan Times. "The goons attempted to molest a woman tourist and tore her cloth off. They inflicted serious injuries upon her male friend when he tried to intervene," said Bulgam.
One of the women has alleged that her bag was snatched by the attackers.
No FIR has been filed yet, though police is reportedly trying to counsel the tourists to register one.
"The woman was so terrified that she was shaking in presence of police officials," Bulgam told the TOI. "We are still trying to get the complaint."
One of the women belong to Spain, while another is from Turkey. One of the men is from the U.S. and the nationality of the second man is not known yet, the police told the HT.