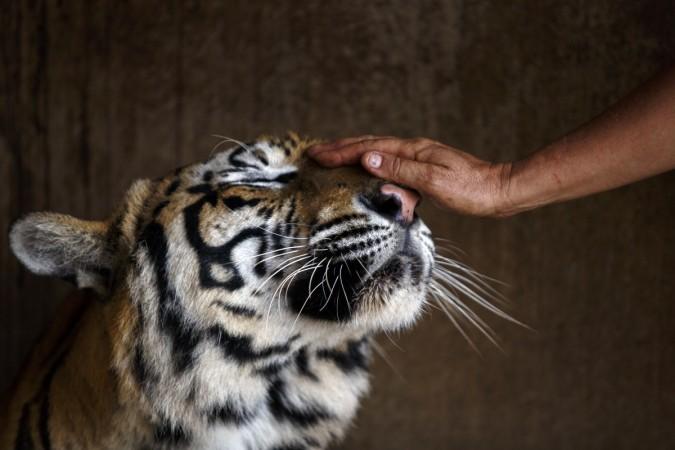 The world seems to have brought back the tiger, as a species, from the brink of extinction, thanks to efforts like International Tiger Day. This year, International Tiger Day 2016 comes in the wake of a 22 percent increase in tiger population across the world, according to a World Wildlife Fund (WWF) and Global Tiger Forum report published earlier this year.
The WWF has said the global tiger population, which was around 1 lakh about a century ago, had declined to historic lows, with several species of tigers being wiped out entirely. However, that trend is now reversing, thanks to efforts like International Tiger Day, which, according to its official website, is "held annualy on July 29 to give worldwide attention to the reservation of tigers."
According to figures available on the official website for International Tiger Day, the largest tiger population in the world is in India, which has 1,706 of the 3,948 tigers across the globe, primarily in Asia. The increase in number of tigers has happened as causes behind their near extinction, like loss of habitat, poaching and man-animal conflict have been addressed.
On the occasion of International Tiger Day 2016, here are some inspiring quotes, slogans and messages for you to share with friends, family and people in general:
Oddly enough, I'm not a particularly judgmental person. I just don't have a lot of filtering when I'm in 'tiger mother' mode. I say what comes into my head.
- Amy Chua, author of "Battle Hymn of the Tiger Mother"
When a man wants to murder a tiger he calls it sport; when a tiger wants to murder him he calls it ferocity.
- George Bernard Shaw, author
In waking a tiger, use a long stick.
- Mao Zedong
The tiger springs in the new year. Us he devours.
- TS Eliot, author
Wooing the press is an exercise roughly akin to picnicking with a tiger. You might enjoy the meal, but the tiger always eats last.
- Maureen Dowd, journalist
Source: Brainy Quote.
Slogans:
Save the tigers before they are silenced forever
For the tiger we must unite, so they don't fade out of sight
Don't strip the stripes from the scenery. Save the tiger
Of course, you can go to slogans from the previous International Tiger Day, which are still relevant today. Here's wishing you International Tiger Day 2016!