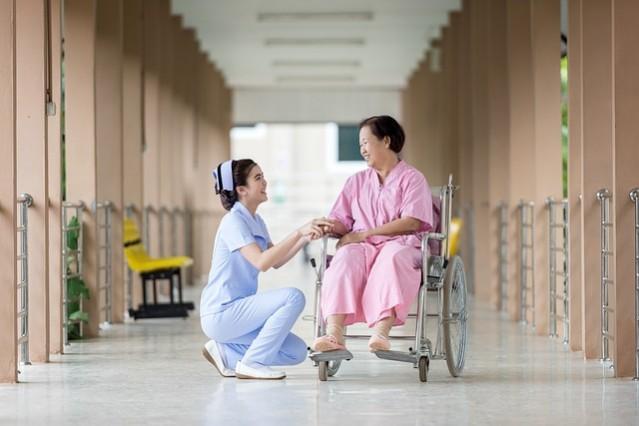 As the world is gearing up to celebrate International Nurses Day on May 12, here are some facts and quotes about the day you can share with your nurse friend or your loved ones.
May 12 was chosen to celebrate the importance and contribution of nurses to the society in 1974. It is the birth date of Florence Nightingale, the founder of modern nursing.
However, nurses' contribution to the society was celebrated by International Council of Nurses (ICN) since 1965.
Nursing is considered as one of the most respected professions in the world because of the selfless hard work that is involved.
In 2018, the theme of the day is chosen as "Nurses A Voice to Lead – Health is a Human right" by International Council of Nurses.
Check out some inspiring quotes, messages and wishes to be shared with nurses:
"I attribute my success to this; I never gave nor took any excuse." —Florence Nightingale
"Every nurse was drawn to nursing because of a desire to care, to serve, or to help." —Christina Feist-Heilmeier, RN
"The best way to find yourself is to lose yourself in the service of others." —Mahatma Gandhi
It is the nurse that the child first hears, and her words that he will first attempt to imitate. — Quintilian, Roman rhetorician
"Too often we underestimate the power of a touch, a smile, a kind word, a listening ear, an honest compliment, or the smallest act of caring; all of which have the potential to turn a life around." —Leo Buscaglia
"Nurses are there when the last breath is taken, and nurses are there when the first breath is taken. Although it is more enjoyable to celebrate the birth, it is just as important to comfort in death." —Christine Bell
Nurses are the heart of healthcare. — Donna Wilk Cardillo, Career Guru for Nurses
"The meaning of life is to find your gift. The purpose of life is to give it away." —William Shakespeare
"Have a heart that never hardens, a temper that never tires, a touch that never hurts." —Charles Dickens