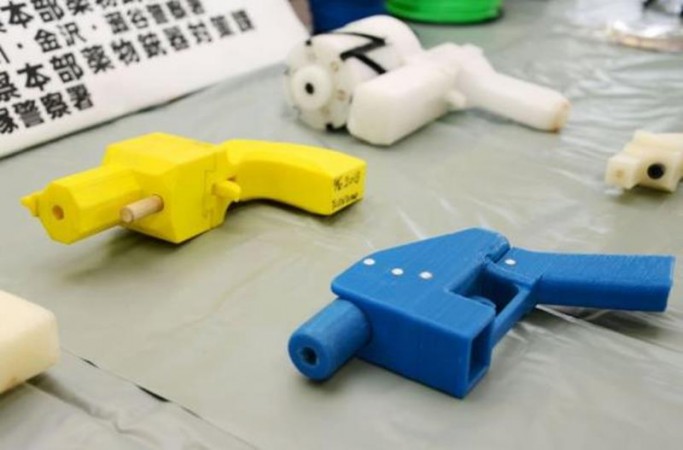 The concept of selfie is quite irritating for many, with smartphone users often flashing their mobile cameras anywhere and everywhere. But in a weird world, there no point in holding on to such preferences, more so when the selfie phenomenon has reached to the next level.
According to reports, a Germany based company has started creating 3D selfie replicas of interested customer's body. Dusseldorf-based DOOB 3D can now produce a thorough, four-inch model or selfie of your body with the technology at its disposal. They are charging $95 for the service. Sounds more than just a camera-clicked image, doesn't it?
In order to accomplish this massive feat, the company requires as many as 54 DSLRs, 54 lenses, a multifaceted 3D modeling pipeline, and an $80,000 full-colour 3D printer, apart from a room-size scanning booth. With all these, DOOB 3D will produce a detailed, four-inch figurine of your body.
If you are interested, you will just need to step into the booth and strike a pose, with the Doob-licator operator clicking all the cameras simultaneously. This creates a full-body scan in a fraction of a second. Following that, all the 18 MP images will be fed into the company's proprietary software, creating a 3D model of the subject.
The printing speed stands at 1.1 inches per hour while the process may take a few hours for the smallest-size DOOB and approximately half a day for larger ones. As of now, the company has eight 3D scanning booths (Doob-licators) in strategic locations across the world.
While you will find one of them in Dusseldorf, another one is situated at Santa Monica Place in Los Angeles. Another one is in Tokyo and one is in New York City's Chelsea Market. The company is currently planning to add more US locations soon to the list, according to reports.
In New York, the pop-up DOOB shop in Chelsea Market is already a pretty big hit. And according to Michael Anderson, CEO of DOOB 3D USA, the Doob-licator witnessed about 500 customers over the winter holiday season. In fact, about 10 percent of the booth's customers even got their pets 'Doob-licated.'
"At first, people got DOOBs made mostly on a whim," says Anderson of the holiday-season spike. While most people just walk up to the booth and stand in queue to enter, you can also book an appointment with the Doob-licator in advance.
"Now that awareness has been built," Anderson says, "there has been a shift where at least two thirds of our customers have planned ahead to get a DOOB."
In reality though, the printing process requires a lot of patience with the company operating three high-end 3-D printing centres to support its scanning operations in Germany, Tokyo and Brooklyn.
If you are of the view that $95 is too costly a deal for a 3D printed selfie, you have to consider the factors involved in printing one.
Coming roughly at the size of a classic Star Wars action figure, it isn't that bad a deal. After all, as Wired rightly puts it, "A Barbie-esque 10-inch model goes for $395, while a 14-inch figure that's more along the lines of an old-school G.I. Joe doll costs $695."
Are you interested in your very own 3D-printed selfie model from DOOB 3D? Or do you think keeping exhibition size model of your own self is a desperate act of narcissism (and a bit creepy)?
Let us know in the comments section below.