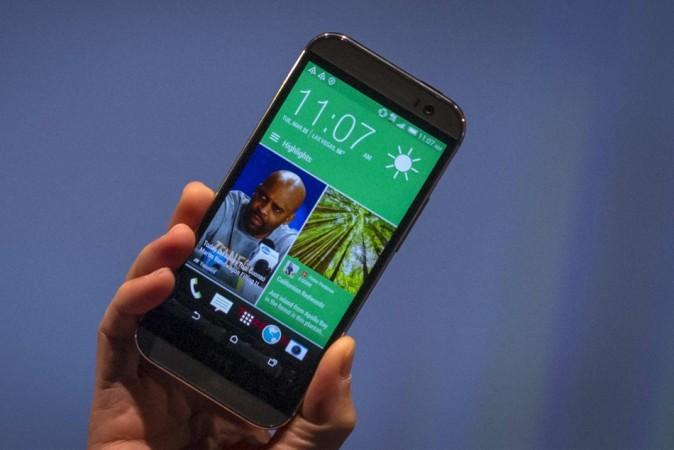 HTC undoubtedly makes one of the best looking smartphones in the world. And the biggest evidence of that is the craftsmanship involved in the previously released (and a personal favourite) HTC One M8. But HTC One M8 has long been history, and it's about time we focus on whatever is new from the Taiwanese maker's stable.
Since the release of the One M8, HTC has constantly remained in news for its upcoming One M9 handset, whose branding was recently confirmed. The phone has been buzzing owing to its leaked specs, features and more, and will continue doing the same until its final release that is set for 1 March.
But even keeping aside the One M9 for the time being, serial leakster '@upleaks' recently leaked details related to an entirely different HTC One M8i handset. Not only is the leak a good break from anything and everything related to the One M9, it also brings last year's flagship to our attention.
From whatever that has been gathered for the leaked handset, it seems the M8i will be quite similar to the original M8, while differing radically. Sounds confusing? Well, the One M8i has been touted to arrive with the same dimensions as the M8 and could also even weigh as much.
Apart from that, similar to the current HTC flagship, the M8i will also sport a 5-inch screen with 1080 x 1920 resolution, 2GB of DDR3 RAM, BoomSound front-facing stereo speakers, microSD slot, NFC, Bluetooth 4.1, and a battery with a capacity that's smaller "than 3000 mAh".
Also, an octa-core Qualcomm Snapdragon 615, clocking at 1.7GHz for four cores and 1.0GHz for the other four, is expected to power the M8i. In fact, the camera on the back will be different too. While there will still be a DuoCamera setup, reports suggest that it will be a 13MP shooter and a two-megapixel secondary eye for the bokeh effect.
Other than that, the webcam will still be a five-megapixel unit, although the report claims it is "optimized to Selfie." This means that if everything goes according to plans, we could see a few 'Desire EYE' features in the new handset. Reports further claim that One M8i could also very well read One M8 Eye.
According to @upleaks, the M8i will be available with similar colour variants as the original One M8 – in grey, gold, and silver. As of now, there is hardly any official information forthcoming about the smartphone, but if there's any truth in the claims made above, expect a lot to happen at this year MWC event.