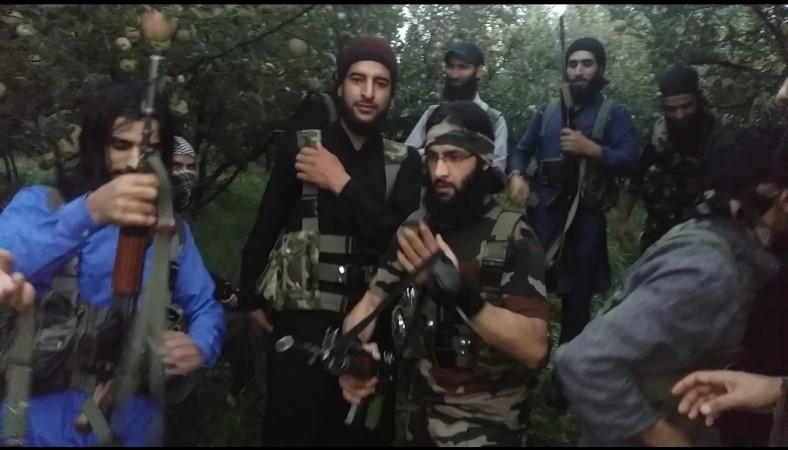 Pakistan is reportedly providing chemical weapons to Kashmiri separatist group Hizbul Mujahideen for carrying out terror attacks in Jammu and Kashmir, audio excerpts intercepted by Indian security agencies have revealed.
The transcripts, accessed by CNN-News18, are irrefutable proof that Pakistan is aiding and abetting terror activities in the Valley. The terrorist outfits lost 90 members over the last few months and scoring chemical weapons is seen as a desperate attempt to hit back at the Indian armed forces.
The transcripts revealed Hizbul militants already have the chemical weapons in possession. Hizbul plans to use such weapons to startle Indian security forces.
"Peer Sahib [LeT chief Hafiz Muhammed Saeed] wants me, but my people want me back. Our next programme will be after Eid...We will plan our next move after Eid," the transcript says, CNN-News18 reported.
"Inshallah, we are going to get lots of support from Pakistan...things are happening along the border. In days to come, Pakistan will step-up its anti-India game,' an operative of the Hizbul Mujahideen can be heard saying.
The operative goes on to say: "Till now we've used grenade launchers on the Indian army...killing just 3-4 and injuring a few. But now it's time to change our tactics. We will straightaway use chemical weapons...to kill as many as possible at the same time."
Lieutenant General (Retired) GD Bakshi told the channel: "It seems they are looking for a big terror attack." BJP MP RK Singh also reacted to the report saying: "If this sort of escalation take place then that will lead to war. Handler of Hizbul Mujahideen need to think carefully. This will lead to massive outrage in India and world."
Hizbul Mujahideen, which is based in Kashmir, is the biggest terrorist group in the Valley with around 200 active members. The group is also suspected to have aided the Amarnath Yatra attack on the Srinagar-Jammu highway in the Batengoo area of Anantnag district on Monday.
The Jammu and Kashmir Police had said Lashkar-e-Taiba (LeT) was responsible for the attack on the bus carrying the pilgrims. However, the terrorist organisation has denied involvement in the attack. The group has condemned the attack and called it a 'reprehensible' and 'un-Islamic' act.