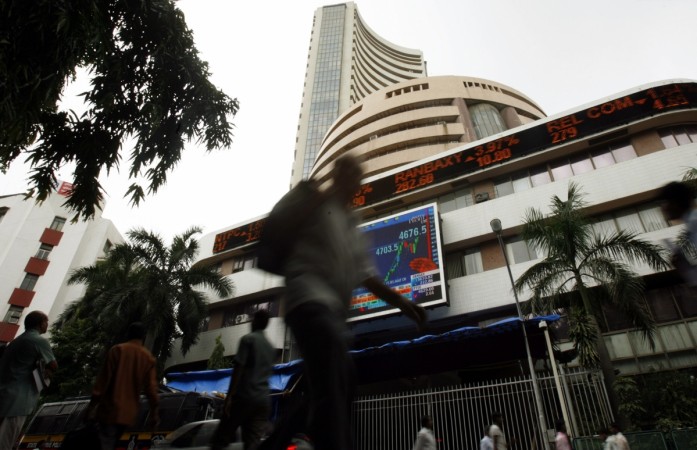 Intellect Design Arena shares rose sharply on the Bombay Stock Exchange (BSE) on Friday, almost 7 percent in response to a brokerage upgrading the stock, citing bullish prospects for the company.
The Intellect Design Arena stock was trading at Rs. 216.05, up 6.01 percent at around 12.15 p.m. after rising to an intraday high of Rs. 217.50.
Intellect Design Arena was hived off as a separate company by Polaris in December 2014 to operate as a product company focussing on the BFSI space.
HDFC Securities said in a note issued on Thursday that Intellect Design Arena is likely to see its revenues rise 26 percent to Rs. 1,022 crore in the current fiscal from Rs. 810 crore in the previous financial year.
The IT company offers a range of products such as iGTB, iGCB, iRTM and iSEEC, which are digital-ready, highly flexible, scalable and deployable on existing CBS, the brokerage said.
Prospects bright for BFSI-focussed IT players
HDFC Securities listed a slew of factors that are likely to create opportunities for companies such as Intellect Design Arena. Banks worldwide spend more on IT services and solutions when compared to other businesses, with the typical expenditure about 8 percent of their total revenues, the brokerage said.
Listing out factors that drive banks to embrace IT in a big way, HDFC Securities said that regulatory changes, changing customer approach and technology compel financial institutions to spend a lot to remain relevant in a business that is also marked by intense competition.
"Globally, banks are transforming their IT systems owing to declining profitability, changing customer behaviour, rising competition from fintechs and regulatory pressure," the brokerage said.
The competition that banks are facing is essentially coming from non-banking players who are using technology to pip traditional banking firms.
"Banks are facing intense pressure from nonbanks players such as Apple Pay, Google Wallet, Paytm...(who) are finding ways to efficiently process large amounts of data to make customer-merchant transactions easier, cheaper and more secure," said HDFC Securities.
"As a result, banks are spending more on transforming their legacy systems to drive agility, develop competitive differentiation and improve time to market. Banks are left with no choice but to spend more on third-party software IT vendors to withstand such intense competition," the brokerage added.
Intellect Design Arena well positioned to benefit
With its suite of diversified offerings, the company is well-placed to reap the benefits from increasing spending by global banks.
"Intellect has a well-diversified, technologically advanced digital-ready portfolio of products, which are divided under four broader categories to cater to all the major segments of the BFSI sector. It provides core banking and digital-ready products for corporate banking, retail banking, risk & treasury management and insurance under iGTB (global transaction banking), iGCB (global consumer banking), iRTM (risk and treasury management) and iSEEC (insurance platform)," said HDFC Securities.
"iGTB is the highest contributor to revenue (~45%), followed by iGCB (~25%). The company expects iGTB and iRTM to be major growth drivers, led by new product launches and strong deal wins," the brokerage further said.