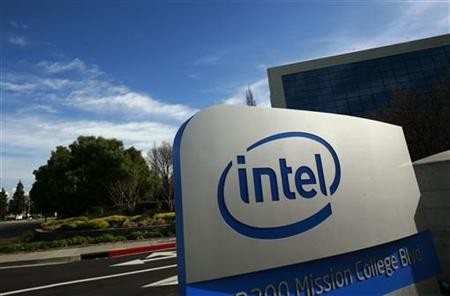 Intel officially unveiled its fourth generation processors at Asia's largest trade IT fair, Computex, in Taipei on Tuesday.
The fourth generation processors formerly known as Haswell is expected to give a whopping 50 percent more battery life and faster data encryption compared to its predecessors.
"Delivering Intel's largest generation-over-generation gain in battery life enablement in company history, 4th generation Intel Core processors can bring an 50 percent improvement in battery life over the previous generation in active workloads when watching movies or surfing the internet, and two to three times improvement in standby battery life. For some systems coming to market this year, over 9 hours of active use battery life or 10 to 13 days of standby with fresh data on a single charge is expected," stated the US chip giant.
"4th generation Intel core processors offer the most significant gain in battery life enabling ever achieved by Intel, up to double the graphics and CPU performance improvements that are delivering exciting new consumer experienced, " said Kirk Skaugen, the senior vice president and general manager, Intel PC client group.
The new processors introduced at Computex is specifically designed for 2-in-1 ultrabook laptops which could combine the performance of a PC with the mobility of a tablet. "It's (the ultrabook) a tablet when you want it, and a notebook when you need it," said Skaugen.
The fourth-generation processors will gradually replace the third-generation Ivy Bridge. According to a statement issued by the company, the products sporting the fourth generation Intel Core vPro would be available later this year. The prices for the new Intel Core processor is listed on www.intc.com.