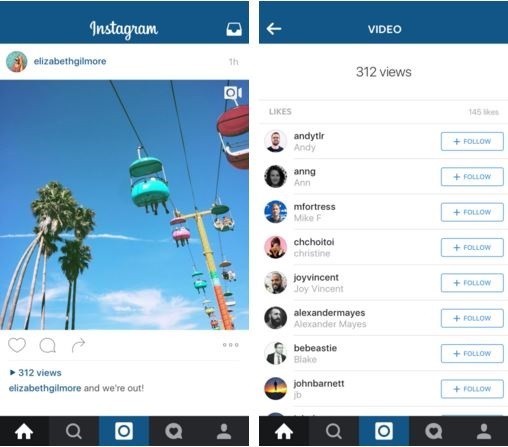 Instagram, the popular photo and video sharing site and app, announced that it will now let users see the number of views on the in-app videos. The feature will be released in next few weeks.
The videos on Instagram will feature "views" in the place of "likes." Further tapping on the views will show the number of likes a particular video has received.
Instagram noted that this feature is the "first of many ways" that will see the video on Instagram get better.
The Verge reported that according to the company, there has been a 40% rise in the number of times users spend in watching a video. "We are seeing wildly creative and engaging first-person narratives come to life on Instagram," the company said.
This feature will help to show how other users have engaged in the video.
The report also notes that though the feature might not matter to its regular users, it might be of big help to advertisers and the like. A view is registered if a user watches a video for at least 3 seconds.
The feature has already been released for some, but rest of the 400 million-plus users are said to get it in a few weeks.