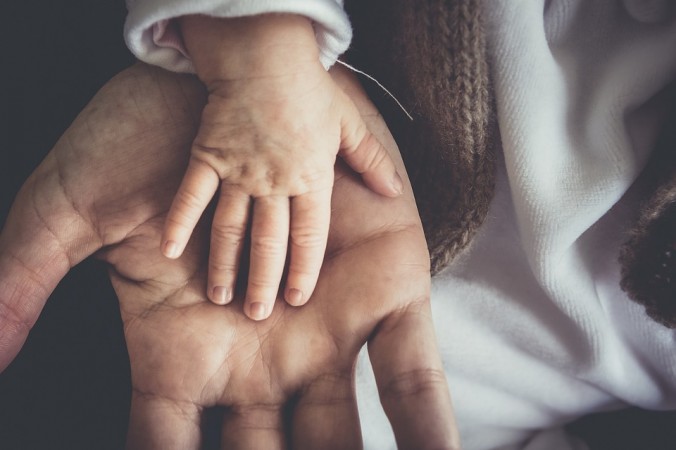 An Instagram account comprising only pictures of hands of train passengers has interested people so much that it already has more than 15,000 followers.
The Instagram profile by the name Subway Hands is owned by photographer Hannah Ryan. It shows pictures of people's hands and gestures while they are traveling on the subway in the NewYork City. The pictures are usually without any caption, adding a mystery to them.
The 26-year-old photographer snapped hundreds of photos of the interesting hands with her phone during her commute from Brooklyn to Manhattan and back again, Vice reported.
"Subway rides bookend our days in New York and people react to that intimacy on a spectrum of extreme comfort to acute discomfort," she said. "I started to see how people's body language was centralized in their hands. Sometimes their gestures hint at mood or inner experience."
Ryan admitted that she sneakily clicks the pictures now, but when she started the project she often used to get caught by passengers while taking the photos.
However, if she is being asked what she's doing, she immediately explains them about the project, "because it's freaky getting photographed on the subway without an explanation," she added.
The followers love her content and even one of them said: "I really really love your account, I think it is so unique and hands are so so beautiful."
Most of her pictures get up to 2,000 likes and comments.
Ryan's initial inspiration for the unique project was seeing a photo of Georgia O'Keeffe, taken by her husband Alfred Stieglitz who was a famous American photographer.
"[O'Keeffe's] hands take up most of the picture," Ryan says. "Their pose is sensual and dramatic, more expressive than her face. Hands are weird. They operate reactively and on instinct. Mostly we let them do their own thing. I think they can be our most honest feature."
Here are some of the pictures: