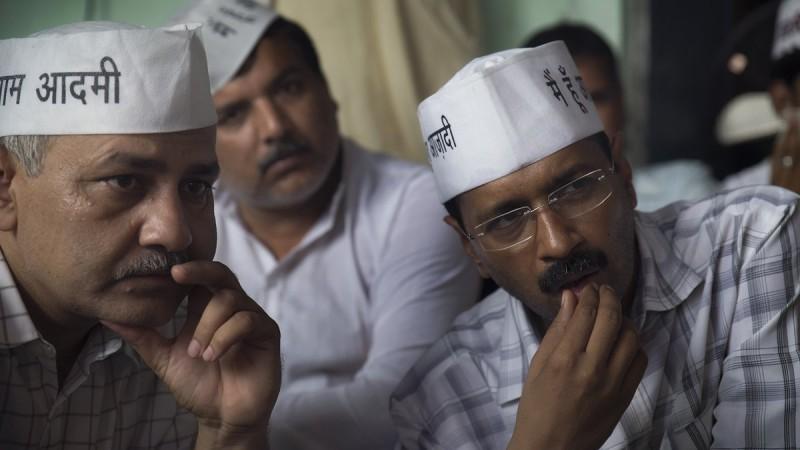 An Insignificant Man, which is a documentary on Aam Aadmi Party founder Arvind Kejriwal, was premiered at the JioMAMI Mumbai Film Festival on October 23 and has received a standing ovation.
The documentary film on Arvind Kejriwal had a special screening at the JioMAMI Mumbai Film Festival. People began lining up two hours outside the theatre before the premiere of the film started. "The atmosphere was electric as a frenzied question and answer session followed the film with organisers requesting the crowd to leave due to time running out," reads a statement by the producers.
The documentary was made with the donations received via social media, crowd-funding and a website allowing people to make donations in return for film credits. During the Q&A after the film, directors Khushboo Ranka and Vinay Shukla stressed on the role of their crowd-funders who had backed their project during the critical editing phase. The film would be screened again at Jio MAMI on Wednesday evening.
An Insignificant Man has already been premiered at some international film festivals. Having gained critical acclaim, the movie has created ripples in the international media. It was screened at BFI London Film Festival , Toronto International Film Festival, Warsaw International Film Festival (Poland) followed by it's Indian Premier. An Insignificant Man also went ahead to win the Warsaw jury Prize in Poland.
An Insignificant Man is about the rise of anti-corruption protests in India and the formation and rise to power of the Aam Aadmi Party. The film deals with how Arvind Kejriwal and Yogendra Yadav wield basic public issues like water, electricity, and graft against the country's oldest and most powerful two political establishments. It gives an insider's view into Kejriwal's brand of politics.
"The 100-minute film has been distilled from 400 hours of behind-the-scenes footage shot over a course of two years with a fly-on-the-wall approach. We gain a premium, all-access pass to the backstage of a new brand of politics, finding strength all over the world, transporting us smack dab in the middle of party offices, daily meetings, heated arguments, inside jokes, campaign strategies and the true events and ideologies that inform rhetoric in public space," reads statement on the official website of the film.