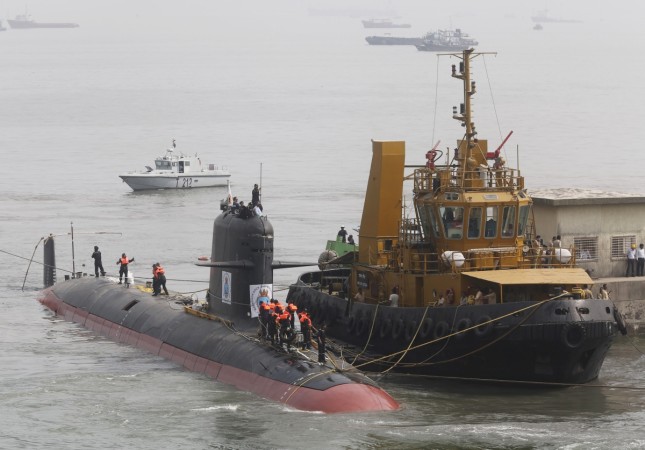 INS Arihant is more likely to be inducted into the Indian Naval fleet around the time Prime Minister Narendra Modi completes his two years in office on May 26, Businessinsider India reported, citing top government sources.
"The submarine has passed all deep water and other tests and is ready for induction. It is just a matter of time that its formal induction (which is closely being monitored by the Prime Minister's Office) will be announced," said the source.
Currently, the 6,000-odd tonner is undergoing sea trials and weapon and missile tests. The submarine's induction is something that will be closely watched by India's friends and adversaries.
The submarine will be a shot in the arm for the Indian Navy's fast depleting submarine fleet and will add the component of having credible nuclear deterrent against aggressors. INS Arihant will let India launch submarine-based nuclear missile with its new K-4 missiles that have 3,500 kms of operational range and shorter range missiles, like K-15 (750 kms).
This will be the first time India would showcase the world its ability to build and operate its own nuclear-powered submarine.
This yet-to-be-inducted submarine is the work of several agencies like the Defence Research and Development Organisation (DRDO), the Department of Atomic Energy (DoE) and the Submarine Design Group of the Directorate of Naval Design, in addition to participation of some private companies like Larsen & Toubro (L&T). The report noted that Russian design bureaus were also consulted in building the submarine.
Currently, India operates a Russian leased nuclear-powered submarine, INS Chakra, an Akula-class submarine, from 2012. However, this submarine does not carry any nuclear weapons and is used for training purposes.