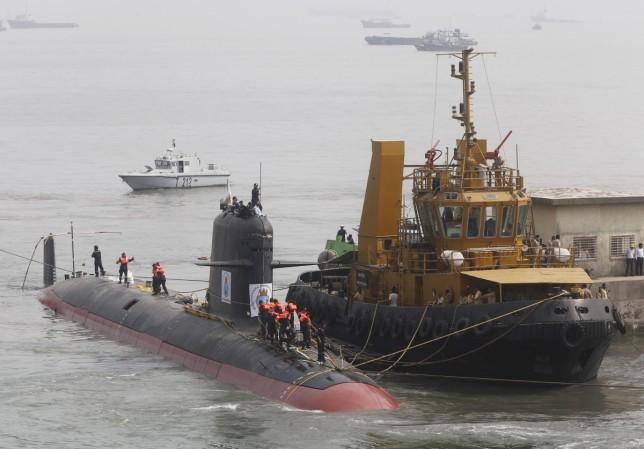 Prime Minister Narendra Modi on Monday received the crew of India's Strategic Strike Nuclear Submarine (SSBN) — INS Arihant. It completes India's nuclear triad — the country is now capable of launching nuclear warheads from the land, air, and sea.
INS Arihant recently completed its first deterrence patrol, marking the completion and establishing India's "survivable nuclear triad".
In his speech, PM Modi praised the crew of INS Arihant as well as all those involved with this achievement. Only a handful of nations on the planet have the capacity to design, build, and operate SSBNs, he said.
He added that the Arihant class of submarine was an indigenous development and that its operationalisation stands as a testament to India's "technological prowess and the synergy and coordination among all concerned". PM Modi thanked the crew, technicians and engineers involved in the project for this accomplishment that immensely enhances the country's security.
The PM then spoke of how the people of India work toward 'Shaktimaan Bharat' (Strong India) and building a new nation. Hinting at Diwali, the festival of lights, Modi spoke of hope and just like light that dispels darkness and fear, The INS Arihant, he said, will be the symbol of fearlessness for the whole country.
India has a robust nuclear command and control structure in place under the Nuclear Command Authority. India also follows a policy of Credible Minimum Deterrence and No First Use. These principles were set up by the Cabinet Committee on Security chaired by then Prime Minister Atal Bihari Vajpayee in January 2003.