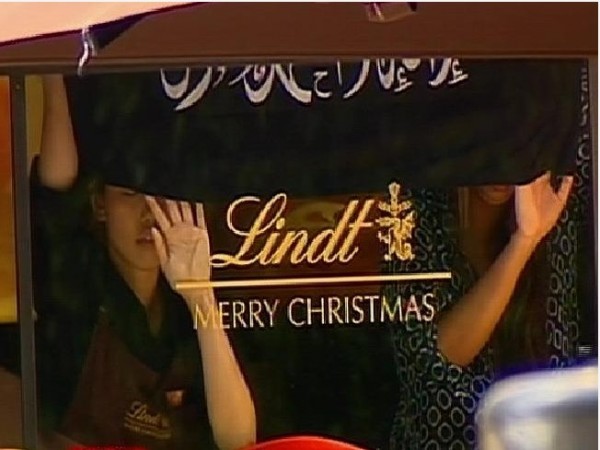 An inquest into the terror siege at Sydney's Lindt Cafe last month has revealed unsettling details on how gunman Man Haron Monis first ate cake as a regular customer before triggering off a 17-hour hostage crisis that left him and two hostages dead.
When 50-year-old Monis – an Iranian who was granted political asylum in Australia in 1996 –first walked into the cafe in Sydney's busy Martin Place at 8.30 am on 15 December, he was chillingly calm as he ordered for a slice of chocolate cake and a cup of tea.
He reportedly carried a blue plastic bag, from which he was to later pull out his shotgun, an inquest that began on Thursday revealed, according to The Sydney Morning Herald.
After eating his cake, Monis asked for a different table, apparently to get a view of the entire cafe.
However, 30 minutes later, the scene in the cafe began to change, as he asked cafe manager Tori Johnson to sit down at his table, according to assisting counsel Jeremy Gormly.
Gormly said that the cafe staff realised all was not well by observing Johnson's body language.
Finally, in a dramatic start to the crisis that caught the world's attention, Johnson asked one of his staff to lock the front door.
Immediately after the doors were locked, Monis put on a vest and stood up to declare a chilling threat: "This is an attack – I have a bomb."
Then, he asked the 18 hostages to hold an Islamic flag near one of the cafe windows, apparently to convey the terror attack to the outside world.
During the siege, Monis also forced Johnson to make a call to the police with a message – "Australia is under attack by Islamic State and there are a number of radio controlled bombs in Martin Place, Circular Quay and George Street".
As the hostages began escaping several hours into the siege, Monis reportedly was angry and even attempted to shoot the escaping hostages.
Finally, towards the end of the terror siege, a sniper saw Monis asking Johnson to kneel before him and then shooting him in the back of his head, following which the police stormed into the cafe and shot him dead.
The inquest has also revealed that the second hostage victim, Katrina Dawson, was killed after being struck by police bullets that ricocheted.
Apart from probing the siege, the inquest will go through Monis' criminal history and his psychiatric health, including the charge that he had a role in the murder of his ex-wife, Noreen Hayson Paul.
Monis had a police record and was on bail in Sydney at the time of the siege.