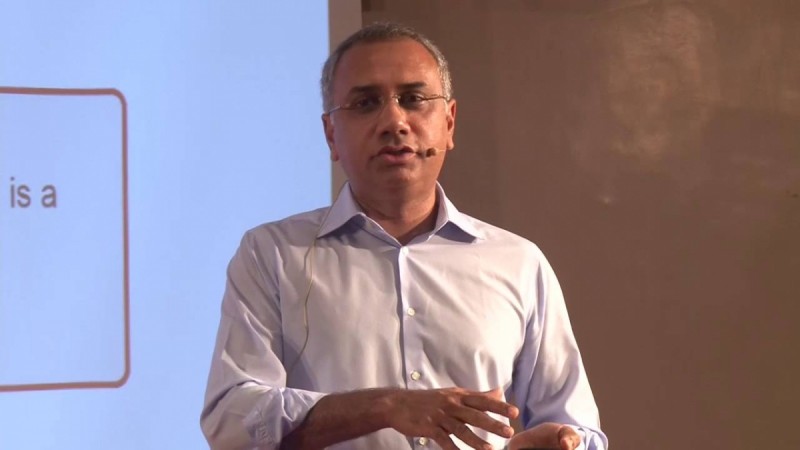 Salil S Parekh, a soft-spoken IT industry veteran, was appointed as the chief executive officer (CEO) and managing director (MD) of India's second-largest software company, Infosys, for a period of five years effective from January 2, 2018.
Non-executive chairman of the Bengaluru-based IT major, Nandan Nilekani said, "We are delighted to have Salil joining as the CEO & MD of Infosys. He has a strong track record of executing business turnarounds and managing very successful acquisitions," while announcing the appointment of Parekh.
Back in 2014, when Infosys was hunting for a new CEO, Parekh lost to Vishal Sikka. Sikka lead the software outsourcing firm from 2014 till his unceremonious exit on August 18, 2017.
The CEO designate had been previously associated with the French IT services firm Capgemini for 25 years and was till recently a member of the Group Executive Board. With Parekh's appointment, Infosys has chosen for the second time an outsider to head the firm.
The 53-year-old Parekh has come up through ranks to become the executive, who played crucial roles in building offshore delivery capability at Capgemini.
He took the firm's India team from 800 people to 80,000, and acquired iGATE Corporation and few other companies over the years, Business Standard reported.
Soon after Parekh's appointment news, Infosys co-founder NR Narayana Murthy told Mint, "I am happy that Infosys has appointed Mr Salil Parekh as the CEO. My best wishes to him."
Parekh has a Master of Engineering degree in Computer Science and Mechanical Engineering from Cornell University, and Bachelor's degree in Aeronautical Engineering from the Indian Institute of Technology (IIT), Bombay.
Parekh is neither flashy nor outgoing; he is one of the most understated yet extremely effective executives from the IT industry. He comes in with the reputation of being a leader adept at executing well in the world of IT services, which is a perfect fit for Infosys and its co-founders.