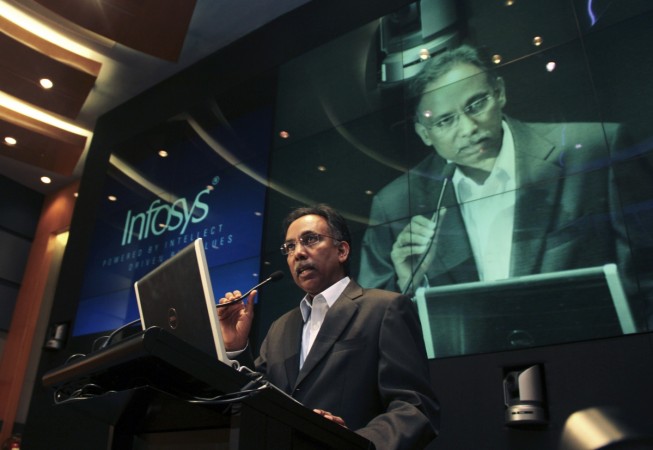 A former American employer of India's IT giant Infosys has filed a second lawsuit against the company, in a United States district court in New Jersey, alleging discrimination and unfair termination and demands reappointment.
Jack Palmer, in 2011, had sued Infosys in a fraud visa case that reportedly violated the US visa policies, and as a result, the software company had to pay $32 million in a civil settlement with the US government last year, according to reports.
However, Palmer has once again targeted Infosys and its CEOs NR Narayana Murthy and SD Shibulal, and former Global legal head Jeffrey Friedel, Hindustan Times reported.
"Infosys' retaliation continues to this day by putting Palmer on a blacklist of former employees who are ineligible for rehire," his lawyer Maurice R Mitts said in the lawsuit.
Moreover, Palmer claims that he was discriminated at work, prior to his resignation, for speaking against its visa fraud and demands compensation for the losses. He even wants the software giant to rehire him, according to The Wall Street Journal report.
Infosys spokeswoman refuted the allegations on Friday, a day after Palmer filed the lawsuit, and said that he had dropped all the charges against the company while resigning in 2013.
"Palmer's current complaint in the US District Court is a repetition of issues that were tried and dismissed by a federal court in 2012. When resigned, he released the company from the charges he has alleged in the complaint. We believe this is without any legal merit and will vigorously defend this complaint. We expect the issues to be resolved at the earliest," spokeswoman said in her statement.