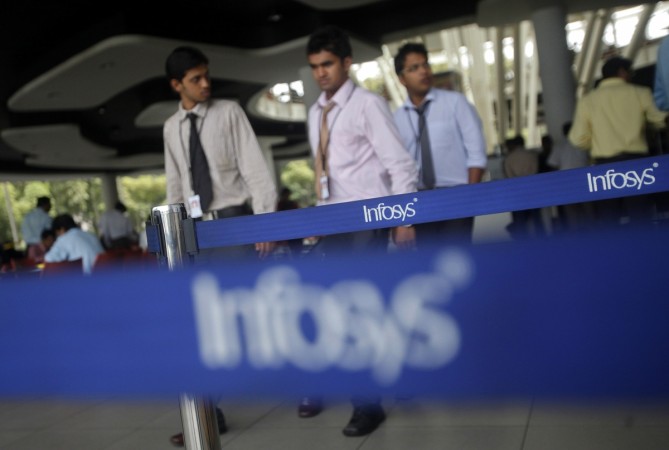 Infosys, India's second largest IT firm, has rolled out a new appraisal system named iCount for its employees. The system measures their performance based on the targets given to them.
The move comes months after it had abandoned the bell curve appraisal tool to assess its employees' performance.
Under the new assessment system iCount, employees will get feedback on their performance throughout the year.
"Infosys has changed the way performance management is done, with higher focus on individual performance rather than relative performance. We have moved away from forced ranking curve and given our managers more flexibility and empowerment, while still retaining focus on maintaining a high performance culture," an Infosys spokeswoman told The Economic Times.
In September last year, Bengaluru-based IT major had ceased using the bell curve method. Under that system, the managers were compelled to separate the employees into three categories and "rank the performance of 70 percent as average, 20 percent as high and 10 percent as low."
Infosys' move to discontinue the bell curve tool was one of CEO Vishal Sikka's initiatives to reduce attrition levels and improve employee productivity. After taking charge as the chief of Infosys in August 2014, Sikka brought many changes for 'Infoscions,' including doing away with the formal dress code.
The new system will reward the company's employees based on their performance in short-term, taking into account annual targets set for them.
"The underlying message is that every Infoscion counts and contributes...It allows for continuous feedback from peer, manager, stakeholder. This is much better than the earlier point in time feedback," the company spokeswoman told the daily.
Other IT majors such as Accenture and IBM have also made changes to their employee performance appraisal systems. Recently, IBM started using a new system called Checkpoint that helps in reviewing employee performance continuously rather than assessing once a year.