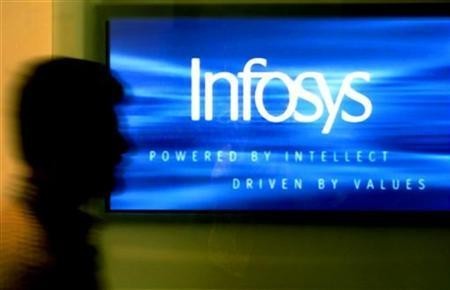 IT software services company Infosys is eyeing Indian startups for investment as part of its strategy to provide technology solutions to companies that are experiencing 'new-age' problems.
The Bengaluru-based company plans to investment about $10-25 million per startup from the $250 million fund it has aside to tap the changing software product environment.
Besides, it is also in talks to reach an agreement with software products think-tank iSpirt's mergers and acquisitions programme that links early-stage product companies, The Economic Times said, quoting company sources privy to the development.
"Infosys is mostly looking to evaluate startups that focus on areas such as decision science and artificial intelligence, most of the startups Infosys wants to look at have an India-for-global focus," said one of the sources.
The company is focusing on investing in analytics and artificial intelligence and currently examining the startups with a product portfolio similar to that of enterprise software maker SirionLabs.
"The discussions are still at a very early stage. Most of the startups that companies like Infosys are looking to tap are incorporated in India, with their founders based out of the Silicon Valley," the source said.
Yusuf Bashir, the newly-appointed head of the company's $500-million startup fund, held discussions with iSpirt's M&A team in April on 'how to best tap into India's software product ecosystem'.
M&A think-tank executives also seem to have spoken to Kaustav Mitra, vice-president, innovation ecosystems at Infosys, who was also a colleague of Infosys chief executive Vishal Sikka at SAP.
But they preferred not to talk about it. "We can't comment on specific engagements," said Sanat Rao, who leads iSpirt's M&A connect programme.
"Both Indian and global corporations rely on our M&A Connect program to discover high-quality India startups for Alliances, investments and M&A," Sanat added.
The IT major increased the size of the startup fund by five times to $500 million in January this year. Besides, Sikka has allocated $250 million for investments in Indian startups.
"Infosys is also looking to invest in or acquire startups that typically build algorithms that can do predictive analytics, for example, an analytics product that can predict what users of a large retail customer like JC Penney are looking for," another source said.