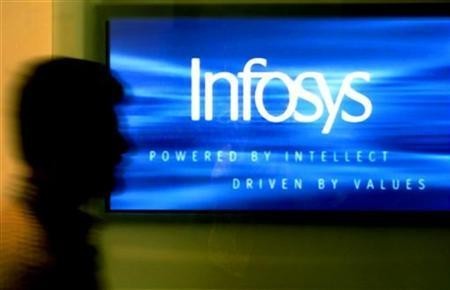 IT services company Infosys has fired the chief financial officer (CFO) of its BPO unit on grounds of violation of code of conduct, reportedly after a whistleblower's revelation of financial irregularities in the unit.
Infosys sacked BPO CFO Abraham Mathews, who has been in the position since 2003, in a departure it said was "in keeping with the company's goal of setting the highest standards of corporate governance and adhering to the letter and spirit of the company's code of conduct."
However, in its filing with the BSE on Tuesday, Infosys did not elaborate on the issue - the first time that the Bengaluru-based firm was involved in an incident of this nature.
According to reports, Mathews had failed to disclose financial irregularities by an employee who reportedly overbilled a client at one of the BPO's centres, and the lid was blown off by a whistleblower.
"An employee blew the whistle. The auditors found [sic] out the employee responsible for the racket and sacked him. The CFO was asked to go for poor financial control," a source told The Times of India.
The employee charged with the fraud has also been sacked though the irregularities were termed as 'immaterial'.
Infosys BPO CEO Gautam Thakur has also put down his papers, citing responsibility on "moral grounds".
The company has named senior members Anup Uppadhayay and Deepak Bhalla as the unit's chief executive and chief financial officer respectively to take charge of the BPO unit, which contributes up to 7% to the company's revenue, Reuters reported.
"BPO is of fundamental and strategic importance to our company. Our endeavor is to transform BPO with process innovation, automation and artificial intelligence to delivery exceptional efficiency and business value to our clients. I am very confident that under the leadership of Anup and Deepak, our BPO practice will become an exemplar on how business processes should be run," Infosys CEO Vishal Sikka said in his statement.