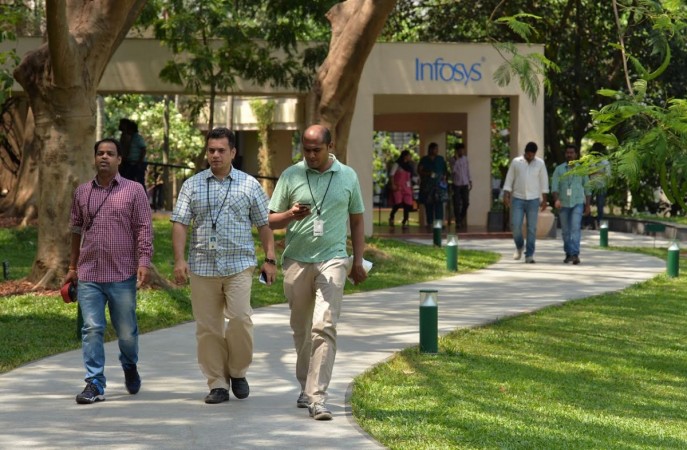 Amid reports of a slowdown in the Indian IT sector, IT giant Infosys seems to have suffered another blow with Sandeep Dadlani, president and head - MRCL, resigning from the firm to pursue other interests.
Dadlani said that while he is leaving for an "out-of-the-world assignment," he believes Infosys will continue with its success, reported the Economic Times. He announced his resignation via LinkedIn late of Thursday night.
The Bengaluru-headquartered company has now roped in Karmesh Vaswani as global head – Retail, CPG and Logistics (RCL) and Nitesh Banga as the global head of manufacturing. Vaswani and Banga are replacing Dadlani, and their appointment comes into effect on July 15.
Infosys CEO Vishal Sikka congratulated Vaswani and Banga and said: "I congratulate Karmesh and Nitesh on their appointments as the global leaders for two of our key strategic industry segments. I have worked closely with them over the last three years and have tremendous faith in their passion for client success and their ability to help clients see and achieve their digital aspirations. I am confident that our RCL & Manufacturing businesses will thrive under their leadership."
"Sandeep has played a key role in the success of Infosys over his career and in our transformation journey these past three years. We wish him the best in the journey ahead."
Additionally, Infosys has also announced the appointment of Indrapreet Sawhney as group general counsel. The appointment comes into effect on July 3, 2017.
Sawhney is joining Infosys from Wipro where she was the general counsel. She has also worked with ITC Limited as in-house counsel. Infosys also announced that Gopi Krishnan Radhakrishnan, who was the acting general counsel of Infosys, will be leaving the company later this month.
Talking about Sawhney's appointment, Sikka said, "I am delighted to welcome Inderpreet Sawhney to Infosys. Inderpreet has a strong and diverse, global experience over a career spanning 24+ years, and her expertise will be integral to the transformation journey we are on. I also wish Gopi, who has been our acting General Counsel over the past few months, the very best in his future endeavors and am very appreciative of his contributions to the company."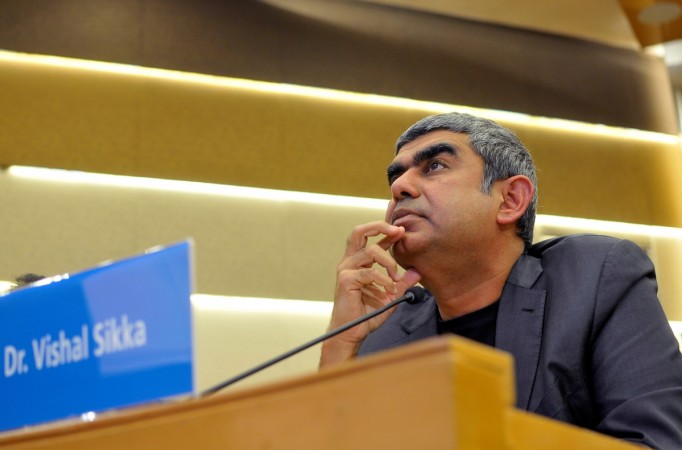 Meanwhile, Infosys has of late been making news for rumours of stake sale by its founders. Infosys co-founders are exploring a sale of their entire 12.75 percent stake, worth about Rs 280 billion ($4.36 billion), in the software services exporter, the Times of India had earlier reported, citing sources familiar with the matter.
While the IT giant was quick to refute these reports, the shares of the firm plunged about 6.45 percent on June 9. "This speculation has already been categorically denied by the promoters. The company further reiterates that it has no information on any such development. We would like to appeal to the media not to fuel such speculative stories as they are likely to harm the interests of the company and all its stakeholders," Infosys said.