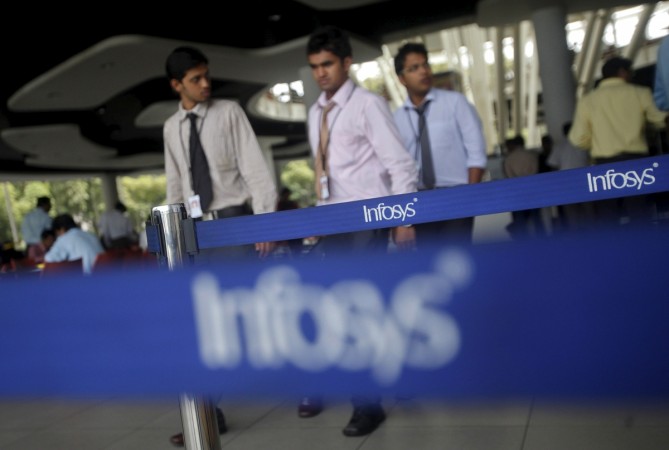 Infosys has re-introduced its Employee Stock Option Plan (ESOP) to its junior to mid-level staff in a bid to bring down attrition, which rose by around 3 per cent sequentially to 21 per cent for the quarter ended June 30, 2016.
"Today, we relaunched our ESOP programme after a gap of 10-years plus, after about 13 years. We are rewarding about 7,500 of our employees from junior to middle level management with restricted stock options and we will extend it to middle management to senior leaders and title holders subsequently," UB Pravin Rao, Chief Operating Officer, Infosys told PTI.
ESOP is an employee-benefit programme that provides a company's workforce with stock ownership of the company. ESOP shares, which are tied-up with the workers' salary, are used as a corporate strategy to boost the workers' interest in the company's performance.
Attributing the high attrition rate in the first quarter of FY17 to "seasonality", as employees leave to pursue higher studies, Rao pointed out that high performers' attrition has come down month-on-month.
"We are really encouraged, we also track high performers' attrition, which has come down. Earlier last quarter, it was 13.4 per cent and this quarter, it has come down to 11.2 per cent, so we are encouraged by that," he was quoted as saying.
Other incentives introduced by Infosys this year include a 6 to 12 per cent hike in employee wages and 2 percent increase in wages to onsite workers.
TCS, the largest IT services exporter, reported a fall of 13.6 percent in attrition for the third consecutive quarter according to the company's statement on quarter results for April-June 2016 quarter.
TCS had increased its notice period from 30 days to 90 days with effect to March 1, 2016 in a bid to reduce attrition rate.
The COO also said Infosys will continue its focus on adding skills to employees and rendering more efficiency to its internal work culture.
Infosys recorded a net addition of 3006 employees this quarter, up from 668 in the quarter ended March 31, 2016. The net addition however dropped by 9.8 percent compared to June 30, 2015 quarter.