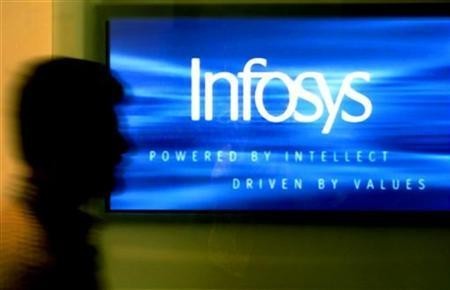 Infosys is likely to appoint board member R Seshasayee as interim non-executive chairman. He will replace KV Kamath, who will leave the company to take charge as the first president of the newly formed $100-billion BRICS Bank.
The company is expected to confirm the candidate for the post of non-executive chairman within 2-3 weeks, according to the two sources close to the development.
"It is quite likely that Infosys will opt for an interim non-executive chairman for now. Ideally the company would like to have a chairman in place before the AGM (on June 22)," a source said, The Economic Times reports.
Seshasayee, who started his career with Hindustan Lever in 1971, was appointed as the board member of India's second largest IT firm in January 2011. Seshasayee served as the executive director and managing director of Ashok Leyland before joining Infosys.
"Seshasayee is the most likely candidate to be selected as interim non-executive chairman, given his experience and the fact that he is among the senior-most people on the board," one of the sources said.
Infosys's chief executive officer Vishal Sikka and outgoing Kamath are also expected to work together in scouting for an external candidate as the next chairman.
"Infosys ideally wants the next chairman to have a profile similar to founder NR Narayana Murthy or Kamath. That person could come either from within the board or outside Infosys," the person added.
After retiring as the CEO of ICICI Bank on 30 April, 2009, Kamath got appointed as the chairman of Infosys, replacing its founder NR Narayana Murthy in August 2011.
"Infosys needs (a chairman) with experience in institution building. Right now the company is undergoing a serious transition and a lot of changes are taking place under the new CEO. So Infosys needs to pick someone who can be a good sounding board to Sikka," said Kavil Ramachandran, executive director of Thomas Schmidheiny Centre for Family Enterprise at the Indian School of Business.
Kamath, 67, has been appointed as the chief of New Development Bank proposed by the BRICS (Brazil, Russia, India, China and South Africa) nations. The president of the bank will have a term of five years.