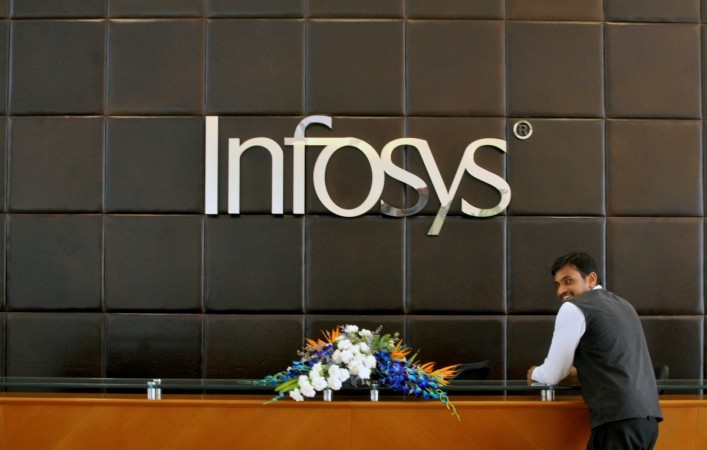 Infosys invested $4 million in Cloudyn, an Israeli cloud management start-up, in an all cash transaction.
India's second largest IT exporter said in a corporate filing with the stock exchange that the investment, which makes Infosys a minority stakeholder in the cloud management firm, will be completed by Aug. 15, 2016.
Cloudyn, founded in 2011, had raised $11 million in December 2015 and counts venture capitalists (VCs) such as Carmel Ventures and Titanium Investments among its investors.
Cloudyn is a software-as-a-service (SaaS) provider which helps its clients monitor hybrid cloud offering such as Amazon Web Service or Microsoft's Azure and the cost incurred in deploying cloud infrastructure, among other services.
Infosys has also developed a cloud ecosystem hub similar to what Cloudyn offers and had invested US $4 million in cloud migration software provider CloudEndure, also Israel-based, in December 2015.
Earlier, Infosys had set up $500 million innovation fund, which was utilised to invest an undisclosed sum in San Francisco-based data visualisation start-up Trifacta and US-based Waterline Data. The two start-ups focus on automating data mining and visualization. These investments could enhance the capabilities of Infosys Information Platform, the IT company's indigenous data analytics tool.
Under CEO Vishal Sikka's aegis, Infosys is focusing on its platform business in the areas of artificial intelligence and data analytics. Revenues from platform-related activities is expected to boost the company's non-linear income, in line with the thrust on automation in the IT-BPO industry.
The company's plan to augment revenues from platform offerings could transform it to a $2 billion venture by March 2021, reports the Mint.
"We are happy the platforms we first sold last year did a $52.5 million business this quarter," Abdul Razack, head of Platforms and Big Data Analytics, told the newspaper in June.
Infosys is also actively exploring investment opportunities by betting on VC firms which will give the IT service provider access to their portfolios. Infosys is in talks with Stellaris Venture Partners, which could result in $15 million funding, marking the IT firm's first investment in an Indian VC firm, reported the Economic Times. The Vishal Sikka-led company had earlier backed California-based Vertex Ventures.
Shares of Infosys traded flat on Wednesday at Rs. 1085.00 apiece, up 0.06% from their previous close on the Bombay Stock Exchange.