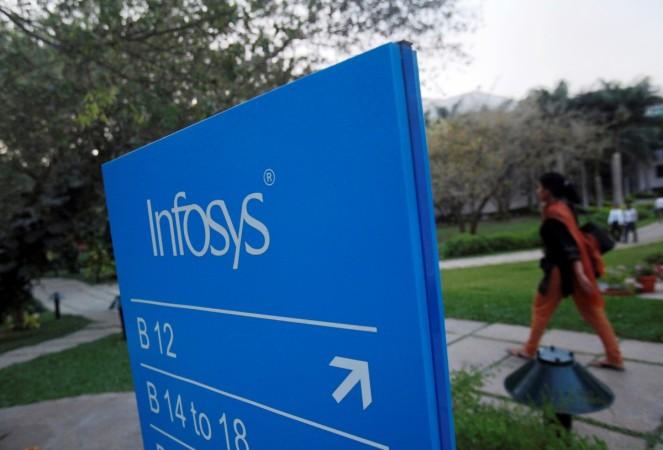 One of India's largest IT companies, Infosys is facing a lawsuit by an ex-employee of the company over non-payment of overtime dues. The issue of non-payment of overtime due has dogged the company in past and has come back to haunt the IT giant again. The recent issue may result in the US Department of Labour investigations.
The Economic Times reported that Anuj Kapoor, who is a former employee on a CVS project in Rhode Island, had approached the court against Infosys in June, alleging that he was forced to work for more than 1,000 hours of overtime without pay. The IT behemoth replied in August and said that Anuj was an "hourly" worker on an H1-B visa even though the company has shown him a salaried employee in an application with the Department of Labour. This exact reason could attract the investigation from the Wage and Hour Division.
In a filing to the court, he said that he was forced to work for 11 hour days at times and was paid for only 8 hours or fewer as CVS "refused to be billed for overtime wages". He also said that the manager allegedly told him that the overtime amount would not be paid and failing to work more than 40 hours a week, the employees would be sent back to India. The suits claimed that the extra work would not be paid as Infosys was looking to replace a competing company as CVS' primary software service vendor.
The filing stated that "Plaintiff estimates that between May of 2015 and June of 2017, he worked approximately one thousand eighty-four overtime hours for Defendant, each of which was over and above his weekly forty hours, without any form of compensation."
It is to be noted that the company had faced similar in the past also. In 2008, the company had to pay $26 million to the California Division of Labour Standards Enforcement to settle an investigation into unpaid overtime. In a response to the Economic Times, the company said that "Infosys denies all the allegations made by this employee and will defend itself in this action. Infosys seeks to comply with all laws throughout the United States."