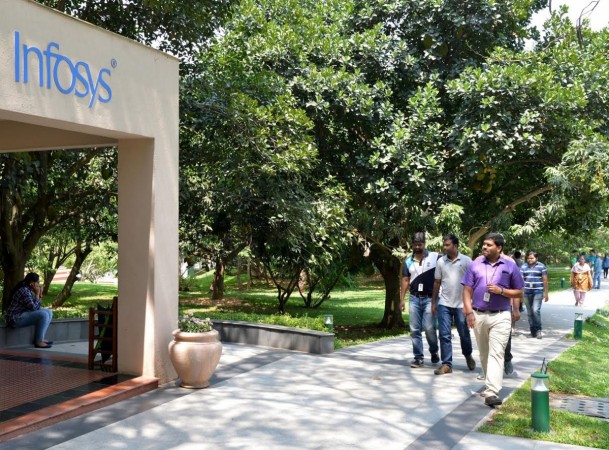 Indian IT giant Infosys has been dogged by one resignation after another for a while now. Even though several executives quit much before former CEO Vishal Sikka resigned from his post, it doesn't look like the exodus is going to stop any time soon as two more executives have now resigned.
Senior vice-president Abdul Razack and Pervinder Johar, CEO of EdgeVerve, have now quit from their posts, reported the Times of India. While this could be a part of new chairman Nandan Nilekani's restructuring plan, the resignations – especially Razack's -- have raised quite some eyebrows as he was one of those executives who quit SAP to join Infosys after Sikka came onboard.
However, Razack leaving the firm was expected and sources told the daily that he had turned in his papers a month ago.
Meanwhile, Johar's resignation comes only eight months after he joined the Bengaluru-based IT giant. He served as the president and CEO of Edgeverve, the firm's products and platforms unit. Edgeverve has had quite a tough time of late as Anirban Dey, the global head and chief business officer of Edge products at EdgeVerve too resigned in the last week of July.
EdgeVerve performed well under Dey and brought in 5.4 percent of Infosys' revenue for the June 2017 quarter. While Dey had in 2015 said that joining Infosys was "an honor," he did not speak about why he was leaving the firm.
Speaking about these high-profile exits, Jimit Arora, head of US-based advisory Everest Group's IT services research practice, told TOI that this exodus doesn't seem to be due to the firm's inability to retain talent but may have to do with Infosys not being able to work in tandem with those hired by Sikka.
The firm has seen numerous resignations since March 2016. Executive vice president Ritika Suri too resigned in July this year. She was in charge of mergers and acquisitions and also led the acquisition of Israeli technology firm Panaya for Infosys. The deal had raised quite a few eyebrows when the Securities Exchange Board of India (Sebi) received two anonymous complaints alleging that Sikka had made personal gains during the acquisition of Panaya and also said that the company CEO had used company resources for personal purposes.
Immediately after Suri's exit, Yusuf Bashir, MD of the $500-million Infosys Innovation Fund has resigned from his post. Bashir was in-charge of the firm's digital projects and was responsible for identifying and investing in smaller companies working on digital services such as Artificial Intelligence, machine learning, cloud and analytics, reported the Times of India. During his tenure with Infosys, Bashir made investments in 12 startups, the last one being in December 2016.
Before Suri and Bashir, Sandeep Dadlani, president and head - MRCL, quit the company to pursue other interests. Before that, Infosys lost senior executive such as Rajiv Bansal, Samson David, Manish Tandon and Anup Upadhyay to name a few.