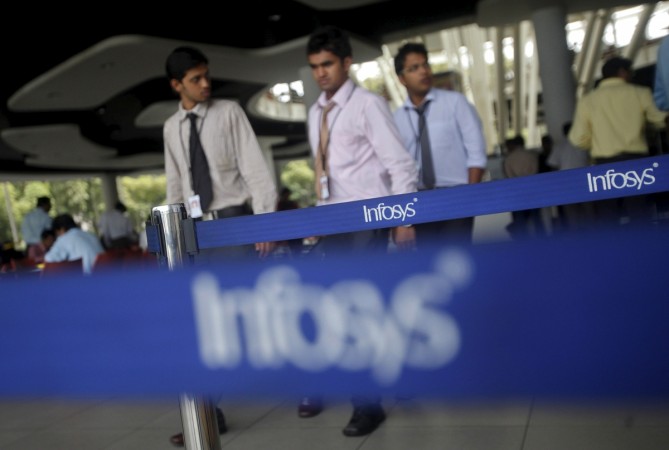 Infosys has dismissed media reports that claimed that the company had sacked 500 employees. The IT major clarified that there had been a "few separations in response to performance and disciplinary issues," which were not linked to contract losses.
Earlier, reports had claimed that Infosys fired 500 employees on the heels of Royal Bank of Scotland (RBS) cancelling its contract. Reports had also cited that Infosys employees were asked to leave for failing to clock in the stipulated 9.15 working hours a day.
The Bengaluru-based IT firm pointed out that the media had misinterpreted a few terminations as mass layoffs.
"We would like to clarify that there are no layoffs at Infosys. There have been a few separations that are in response to performance and disciplinary issues, which take place on an ongoing basis and this is no different from previous years," a statement from the IT firm read.
The company notified that the number 500 was incorrect as it had asked select employees "to find alternate employment" in line with its policy, which calls for termination, when employees fail to deliver the expected performance level even after counselling.
"This applies to employees across levels and is not connected with any business situation that is not in the control of the employee. The numbers are very low and this is no different from what we have done in the past," it said
RBS scrapped its plan to set up a standalone UK bank Williams & Glyn. Infosys as well as IBM had earlier won a contract as technology consulting partner to deliver applications and perform testing services.
After RBS announced project cancellation, Infosys had said it would ramp-down the 3000 employees— primarily from India— who were expected to be impacted by the loss of RBS contract.
The company had reported 21 percent attrition, the highest among IT firms, at the end of June 2016 quarter. Net addition of employees rose 78 percent month-on-month taking the total headcount to 1.97 lakh employees.
Media reports claiming mass termination by Infosys is not new. In January 2013, the company denied another report which said it had fired 5000 underperforming employees to cut cost. The company cited that it had a strict performance appraisal system, which results in "chronic underperformers" leaving the firm.