Infosys announced on Monday acquiring US-based Panaya for $200 million, or ₹1,250 crore in all-cash deal, marking CEO Vishal Sikka's first acquisition move after joining the company last June.
The deal is expected to be closed by March this year, said Infosys, India's second biggest IT outsourcer.
New Jersey-based Panaya specialises in automation technology for enterprise software (ERP), where it helps large corporations to install or upgrade their ERP from providers, including SAP Labs of Germany and Oracle of US, according to Financial Times.
"This will help amplify the potential of our people, freeing us from the drudgery of many repetitive tasks, so we may focus more on the important, strategic challenges faced by our clients. At the same time, Panaya's proven technology helps dramatically simplify the costs and complexities faced by businesses in managing their enterprise application landscapes", Sikka said in a statement.
Panaya was originally founded in Israel in 2006, and raised $20 million in its latest round of funding.
"We are excited about leveraging Infosys's reach and customer base to deliver compelling and simplifying value to clients, Panaya's chief executive Doron Gerstel said.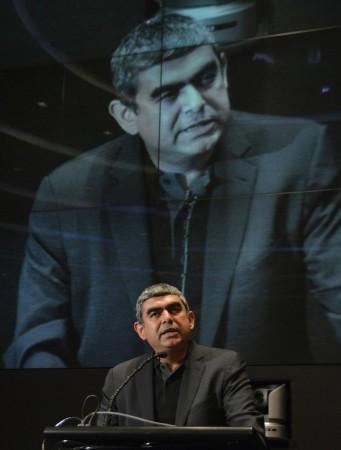 Sikka had made known his intention to use the $5.6 billion cash hoard to develop high-end software and also pick up suitable companies who could allow for building a robust Infosys.
Indian IT companies have invested on automated services as an extension of their current offerings. Infosys has 160,000 employees on its roles.
In January this year, while discussing Infosys's latest financial results, Sikka told analysts that the company would increase its start-up investment fund from $100 million to $500 million. Indian start-ups are currently a hot property for American, European and Japanese investors lining up for a chance to invest in disruptive technologies.