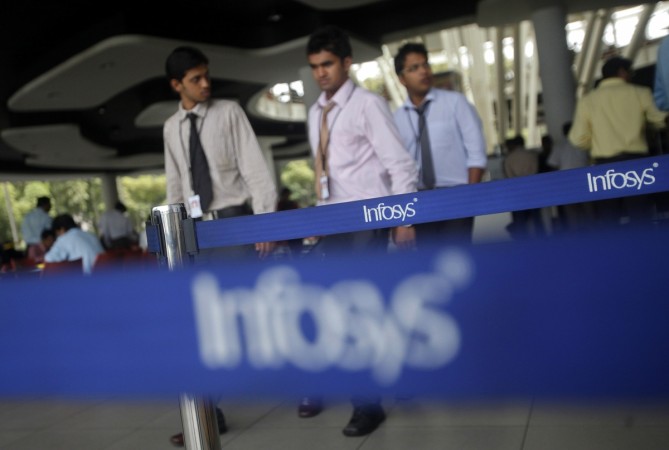 Indian tech giant Infosys has appointed Salil S. Parekh as its new Chief Executive Officer (CEO) and Managing Director (MD). He will join the company on January 2, 2018.
He joins Infosys from Capgemini where he was a member of the group executive board.
Nandan Nilekani, chairman of the Infosys board, commenting on the appointment, said, "We are delighted to have Salil joining as the CEO & MD of Infosys. He has nearly three decades of global experience in the IT services industry."
"He has a strong track record of executing business turnarounds and managing very successful acquisitions." added Nilekani.
This appointment came after the Bengaluru-headquarted company was looking for a new CEO after the dramatic exit of former CEO Vishal Sikka. His exit made Infosys drop out from the list of India's top-10 most valued companies.
Vishal Sikka resigned in August due to a battle between the board members and its founders over corporate governance issues. Soon after Sikka's exit Nandan Nilekani returned to the company and joined as non-executive chairman to keep the operations running.
Pravin Rao, the interim CEO and MD, will continue as COO.
More about Salil Parekh
Parekh was earlier had a very successful stint in Capegemini.
He has Master of Engineering degrees in Computer Science and Mechanical Engineering from Cornell University, and a Bachelor of Technology degree in Aeronautical Engineering from the Indian Institute of Technology, Bombay.
At Capgemeni, Parekh played a crucial role in building Capgemini's operations in India, first as CEO and then in a variety of roles, including as executive chairman, from 2007 to 2010.
He and the 300-member team that Capgemini started off with, in India, has now grown to 60,000 employees.
After Parekh became the deputy CEO at Capgemini, he was responsible for the clutch of businesses that included North America, financial services and others, which collectively account for about 45 percent of Capgemini's revenues.
Parekh joined Capgemini in 2000 as a result of the acquisition of the consulting division of Ernst and Young and occupied various leadership positions in the Group.
Nandan Nilekani is very hopeful that Parekh's term with Infosys will also be very fruitful.
"The Board believes that he is the right person to lead Infosys at this transformative time in our industry." said Nilekani welcoming Parekh on Infosys board.