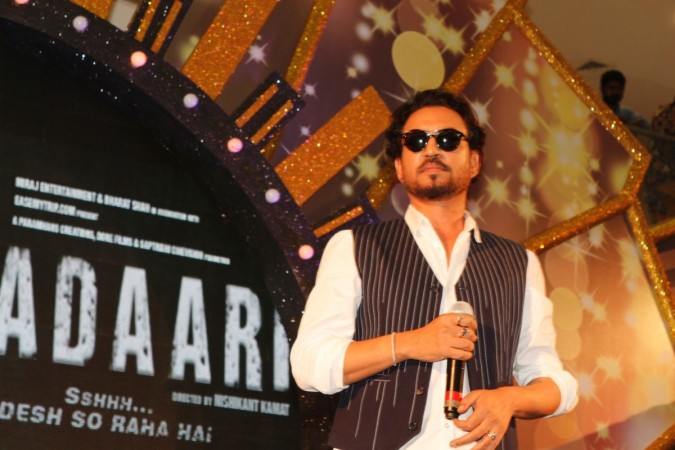 Indian actor Irrfan Khan has been receiving praises from the critics in Hollywood for his performance in his latest release Inferno. Directed by Ron Howard, the film also features Tom Hanks, Felicity Jones and Omar Sky and was released on October 12.
The film opened to mixed response, but Irrfan managed to impress the critics again. Critics and audiences have applauded the actor's performance and said that he is one of the reasons to watch the film. They also applauded Irrfan's acting and his dialogue delivery. According to the reviewers, Irrfan's sarcasm and one-liners on the screen make the film worth a watch.
Check out below what critics have said:
The Empire: Irrfan Khan shows up to goose things a little. He's Harry 'The Provost' Sims, head of the laughably shady organisation known as the Consortium, and he merrily throws Spanners into everyone's plans and looks good doing it. Frankly, he's the best reason to watch the film's second half.
The Variety: The enigmatic Provost(a ripe Irrfan Khan, having the most fun of anyone here), head of a shady consulting group on no ones exact side.
The Independent: Irrfan Khan's character, the very dapper, the very well spoken, Harry "The Provost" sims is the kind of character you would find in one of Edward's comedy thrillers.
The Guardian: The one redeeming feature is Irrfan Khan, playing the head of a covert organisation of deadly facilitators, who seems to be the only person in the movie who is having any fun.
When Irrfan was asked about the audience and critics' response, he said, "Audience reactions are the best redemption for any actor and I am thrilled to keep my audiences happy. Glad they liked my role in the movie."