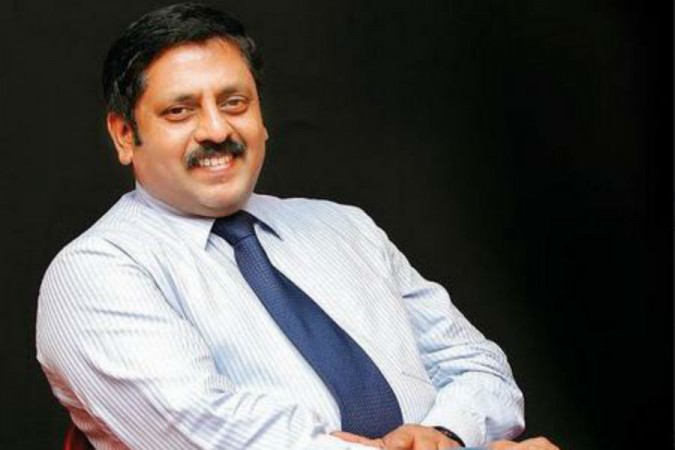 Filmmaker Sohan Roy, the founder of Indywood Film Carnival, says that his vision is to see 'Rs 1 = $1' and the role of media is very important in fulfilling his dream of the $1 billion project.
The fourth edition of Indywood Film Carnival, a five-day event held between December 1 and 5, kick-started in started in style at HiTex Convention Centre Hyderabad on Saturday. Many personalities and organisations from various walks were honoured at the Indywood Excellence Awards 2018. Among them were some veteran journalist and media houses.
"Today, Indian cinema has crossed 114 years. It was really unfortunate to see that it was not really accepted as an industry in the international perspective even after completing 101 years. The reason is that there was a huge gap in Kollywood and Bollywood and people in the north were not knowing what is happening down south," Sohan Roy said.
The Indywood founder added, "Now, things are fast changing and the revenues has grown up by 600 percent in the last three years with Baahubali crossing Rs 2,000 crore mark. Now, our target is to cross Rs 5000 crore mark and it is absolutely possible. We have just explored only the Chinese market and there are so many other markets, which we need to open."
Sohan stressed that the film industry can contribute a lot to the Indian economy, but it is draining out. He said, "We have already identified the drain holes in the Indian film industry. Our responsibility is to fix them in the next four years. The groundwork took us three years and we submitted the report only last year. It is a five-year project and one year is already completed. We are confident that we will plug all the holes in the next fours."
Talking about media's role in the filmmaking process, Sohan Roy said, "Several other industries are involved in this process and media is one among them. You (media) all write a lot of about politics, but we are all responsible for this drain hole. From a consumer to market level, you need to make them understand what role they play in these drain holes. Then only, we can see the success of Indian cinema."