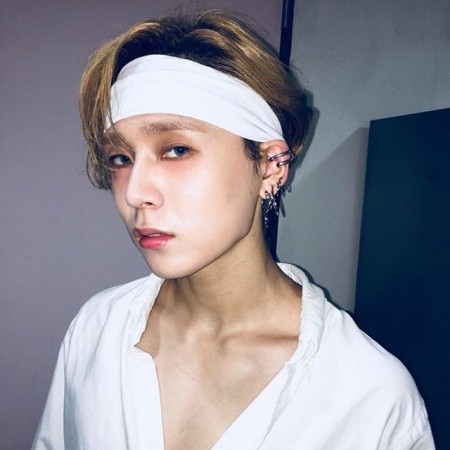 E'Dawn, a former Pentagon member, is officially on his own now as the idol is no longer associated with Cube Entertainment. It is highly anticipated that E'Dawn will launch himself as a solo artist without the backing of the Pentagon or his former agency.
According to allkpop, an industry insider has said to Sports Seoul that "E'Dawn was the main rapper of Pentagon. His rap skills are not bad for an idol and his performance skills in Pentagon were at the top. His songwriting skills are also not bad. He still has a lot to show".
Another expert has been quoted saying "I think he will need some time to promote as a solo artist or in another group. He also needs an opportunity to gather his separated fandom. It won't be easy for him to fly as an artist if he isn't given a restarting turning point or a chance such as an audition program, variety show, etc. It's also important for him to find an agency or a supporter that can aid him".
However, some experts see a bleak future for the artist saying "First of all, it won't be easy for him to find an agency to work with. There are some in the public that supports him, but from an agency's point of view, he committed a detrimental act for his former label. It won't be easy to decide to work with him".
The experts also feel that "With his public relationship with HyunA, E'Dawn lost his fans but gained the public. His recently launched Instagram account has already exceeded 616K followers due to HyunA's active sharing. However, they are not loyal fans of E'Dawn. As of now, his fandom seems to be more in Japan and overseas. It won't be easy for him to immediately plan something domestically".
E'Dawn's departure was officially confirmed by Cube Entertainment on November 14 in their official statement following HyunA's departure on October 15. E'Dawn's success as a solo artist rests on his capacity to bounce back from his various setbacks.