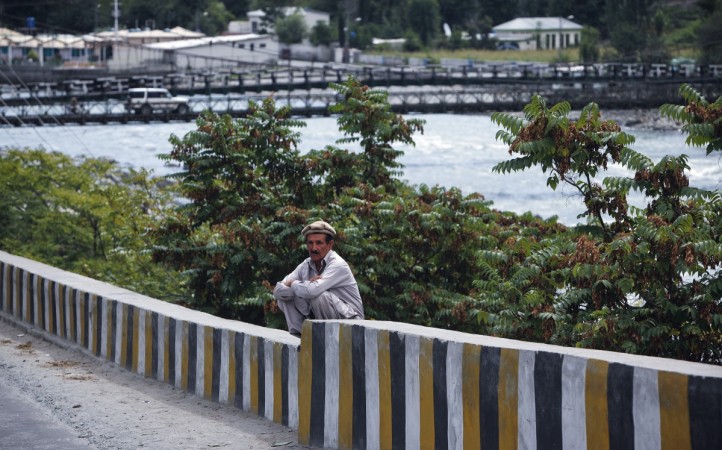 The central government has formed a high-level task force under the leadership of Principal Secretary to Prime Minister Nripendra Mishra to decide on the measures that should be taken for India to fully utilise its share of the river waters under the Indus Water Treaty between India and Pakistan.
Sources in the government said that India was keen on utilising all the water that falls under its share for development, but is not considering walking out of the treaty in the near future, the Indian Express reported.
The task force, which includes NSA Ajit Doval, Foreign Secretary S Jaishankar and Finance Secretary Ashok Lavasa among others, set up by the centre is another way to assert India's right on the Indus waters. The first meeting of the task force is likely to take place next week. Members are expected to review all projects and activities that have been undertaken on the six rivers on the Indian side.
The Indus Water Treaty that was signed in 1960 distributes the waters of three rivers of the Indus basin to India (called the eastern rivers) and the other three to Pakistan (called the western rivers). According to the treaty, India has full rights on the eastern rivers — Sutlej, Beas and Ravi — and must allow unrestricted flow of water of the western rivers — Indus, Chenab and Jhelum — to Pakistan. However, India can use the waters of the western rivers for "non-consumptive" uses as mentioned in the treaty, but hasn't done the same yet. The country has not even utilised its complete share of the waters of the eastern rivers as well.
Prime Minister Narendra Modi decided to to take strict measures with regard to the treaty following the Uri attack in Jammu and Kashmir this year.
Pakistan has filed a complaint with the World Bank, which brokered the treaty between the two countries and acts as a mediator in disputes over the run-of-the-river project on Kishanganga river in Jammu and Kashmir, saying that it violates the provisions of the treaty and has demanded that a Court of Arbitration be set up. Pakistan has also raised objections to the construction of Ratle Dam over Chenab river.
However, India has opposed the demand for a Court of Arbitration and has requested the World Bank to appoint a neutral expert to analyse whether the project design complies with the provisions of the treaty.
The World Bank, which had previously said that it would initiate the proceedings, has now declared a 'pause' so that both countries can "consider alternative ways to resolve their disagreements."