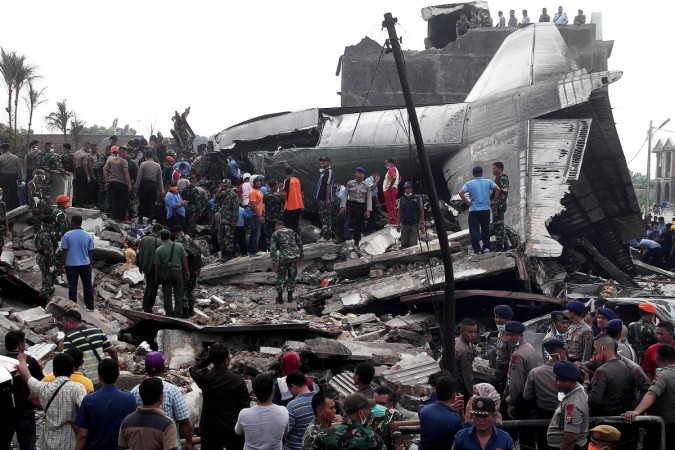 Indonesian carriers have been cleared for flying to the United States after a nine-year ban imposed on the carriers due to safety concerns.
The US Federal Aviation Administration (FAA) said that Indonesian airlines have been upgraded to 'Category 1', the top-tier rating for safety, following a safety review by the regulators.
"With the International Aviation Safety Assessment (IASA) Category 1 rating, Indonesian air carriers...can establish service to the United States and carry the code of US carriers," the FAA said in a statement, adding that Indonesia now complies with the safety standards of the International Civil Aviation Organization (ICAO) following a safety review in March.
Recently, the European Union also lifted a ban on three Indonesian airlines, the BBC reported.
Garuda Indonesia, the country's state airline, could begin flying to the US next year itself with the possible introduction of a flight from Indonesian capital Jakarta to New York or Los Angeles.
However, analysts say that the idea would be challenging and expensive. "It represents a huge and risky investment at a time Garuda is already struggling with its international operations," Brendan Sobie from the Centre for Asia-Pacific Aviation told the BBC.
Indonesia's aviation industry suffered several major accidents after which it was downgraded in 2007. According to Flightglobal data, the country has witnessed 13 fatal plane crashes, which is higher than the global average, over the past decade.
AirAsia flight 8501 flying from Indonesia's Surabaya to Singapore crashed into the Java Sea in Dec 2014 claiming the lives of all 162 people on board.
In April 2013, Lion Air flight 904 crash-landed in the sea off the island of Bali. Everyone one board survived.
Nusantara Buana Air flying from Polonia to Kutacane in Indonesia crashed in Sumatra in Sep 2011 killing all 18 people – 14 passengers and four crew members - on board.