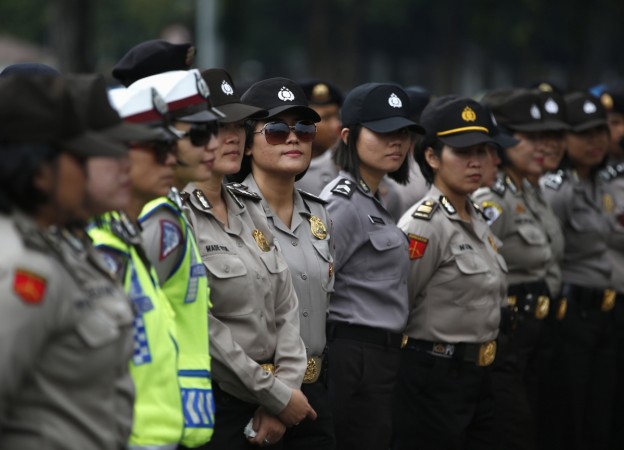 Indonesia has finally banned the infamous practice of "virginity tests" that woman applying for government jobs have to go through. However, Jakarta has refused to condemn the official exercise, which the Human Rights Watch has termed as "degrading."
Home Affairs Minister Tjahjo Kumolo was quoted by the local media as saying on Monday that he was seeking an end to the virginity tests as an entry requirement to join the state-run Institute of Public Administration, a college for aspiring civil servants and regional administrators.
The minister however did not state that the reason for the abolishment was the fact that the practice was humiliating and cruel. He rather chose to justify giving up the idea simply because it was a "pity" that a woman could fail the test despite being competent for the job, the Bangkok Post notes.
"A woman is not a virgin can be due to several reasons, such as a fall," Kumolo was quoted as saying, appearing to refuse to strongly condemn the practice. "This should not be a measure."
"It is a pity that just because of that a woman fails to qualify, even though she is competent," he added.
The Human Rights Watch (HRW) in November had reported the virginity tests that aspiring female police had to go through in Indonesia. Describing the practice as "discriminatory, cruel and degrading," HRW had noted that applicants who "failed" were not necessarily expelled from the force, but all of the women described the test as painful and traumatic.
Also Read: 10 Worst Human Rights Violations of 2014 That Will Shock You
"The tests contravene National Police principles that recruitment must be both "nondiscriminatory" and "humane," and not violate international human rights to equality, non-discrimination, and privacy," the report had said at that time. "Coerced 'virginity tests' can also constitute cruel, inhuman, or degrading treatment prohibited under international law."
Despite the international outcry, there was little evidence that the National Police or the government of Indonesia took steps to stop the tests. Indonesia's National Police job website stated in November: "In addition to the medical and physical tests, women who want to be policewomen must also undergo virginity tests. So all women who want to become policewomen should keep their virginity."
It may be noted that married women are never eligible for the job. The practice of virginity test has existed for a long time in the country. A retired police officer was cited by HRW has saying her class of female recruits in 1965 had to undergo the same test.
Recalling her horrific experience of the test conducted in 2008, one woman said: "Entering the virginity test examination room was really upsetting. I feared that after they performed the test I would not be a virgin anymore. It really hurt. My friend even fainted because ... it really hurt, really hurt."