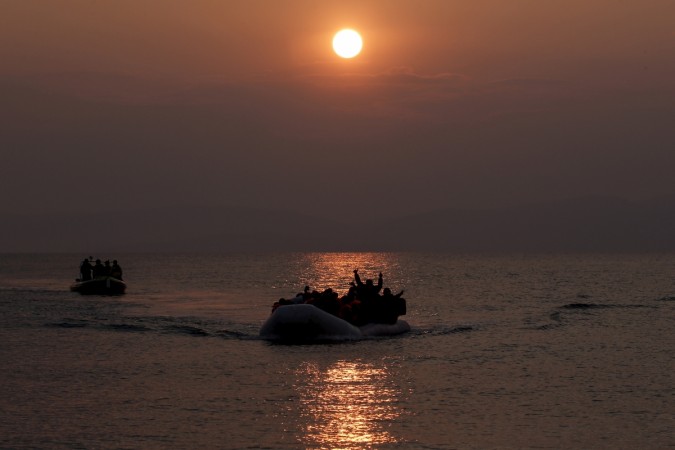 A boat consisting of 40 Tamil people, believed to be from Sri Lanka, will be towed by Indonesia on Friday after they rescued it when it was found afloat in international waters. The people on the boat were not allowed to disembark as their destination was not Indonesia.
The Tamil migrants were given food, water and fuel. The beached boat could be towed to sea on Friday, Aceh police chief Maj Gen Husein Hamidi was quoted by the Associated Press as saying.
The migrants, on their way to Christmas Islands in Australia, have reportedly been at sea for a month. They were apparently on an Indian boat and left from India, Amnesty International said in a statement. Immigration officials said the group, which includes a pregnant woman and nine children, was from Sri Lanka.
"We did not allow them to land because Indonesia is not their destination and they are fit," said Frans Delian, a spokesman for the Aceh government. "We advised them to not continue their journey to Australia but back to their country."
However, human rights groups have urged Indonesia to accept the group citing the example of the Rohingya Muslims who were helped by the government in 2015 after mounting international pressure.
"Indonesia won praise when it helped Rohingya refugees in Aceh," said Andreas Harsono, Indonesia researcher at Human Rights Watch. "It is a shame that the Indonesian and Aceh local government refuse to assist these Tamil boat people."
Amnesty International, in its statement, said there were 44 people on the boat and the Indonesian government was readying to push it back into the sea. They urged Indonesia to allow them to disembark and meet the United National Human Rights Commission (UNHRC) officials.
"Refugees and asylum-seekers frequently travel without identity documents, as often these documents are either difficult to obtain or get lost during the journey. This has no consequence on these people's right to seek asylum. UNHCR should be allowed to register them immediately," said Josef Benedict, Amnesty International's director of campaigns for South East Asia and the Pacific.