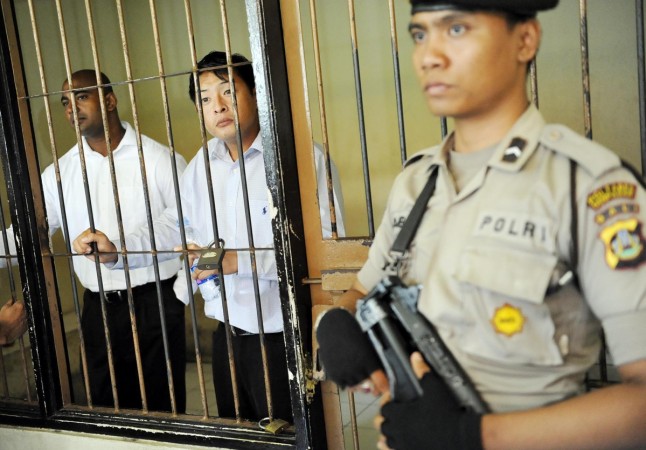 The execution date of two Australian Bali Nine smugglers is expected to be announced on Saturday.
Indonesia summoned the embassies representing the ten death row convicts, including Australian nationals Andrew Chan and Myuran Sukumaran.
The embassy representatives have been called to a maximum security prison on Saturday in a sign that the executions of the ten convicts, including nationals from France, Brazil, Australia, and Nigeria, is imminent.
"It's true, we have been told to be there on Saturday. We still don't know when the actual date of execution will happen but we expect that it will be in days," a foreign embassy official told Reuters.
Members and lawyers of the embassies confirmed receiving the ominous letters.
"Based on experience from the previous execution, they're going to tell them the date for the execution," said Utomo Karim, a lawyer who confirmed that the Nigerian embassy had received the letter, according to The Guardian.
However, the 72-hour notice that precedes executions has still not been issued by Indonesia.
Police officials also told the media that orders for readying the firing squad were also not issued yet.
The Bali Nine duo and the other drug convicts will be executed at the infamous prison island of Nusakambangan.
Earlier this month, an Indonesian court had rejected the last-ditch attempts by Chan and Sukumaran to save themselves from execution.
The court ruled against two appeals to let the duo legally challenge President Joko Widodo's rejection of their clemency pleas.
Indonesia's Supreme Court also rejected similar appeals by other convicts this week, according to reports.
The family members of the death row convicts are rushing to see their kin before the execution.
"I just want to go over and see how he is," Andrew Chan's brother Michael told The Sydney Morning Herald.
Chan and Sukumaran, said to be ringleaders of the 'Bali nine' drug trafficking gang, were given the death penalty in 2006 for attempting to smuggle about 8 kilogram of heroin out of Indonesia.